Graffiti
Brazil to Birmingham: Cripta Djan Presents "In The Name of Pixo"
July 10, 2018
After introducing pixação culture in Paris and Berlin (which was captured in a Pixadores feature-length documentary), one of the most recognized names in the genre, Cripta Djan, will be opening his European solo debut on 13th of July in Birmingham, England. Organized in collaboration between Suben Art Management and Javelin Block, the show will take place at Tramshed venue in the center of Birmingham's Jewellery Quarter, and will be preceded with a large mural that Brazilian artist painted upon his arrival.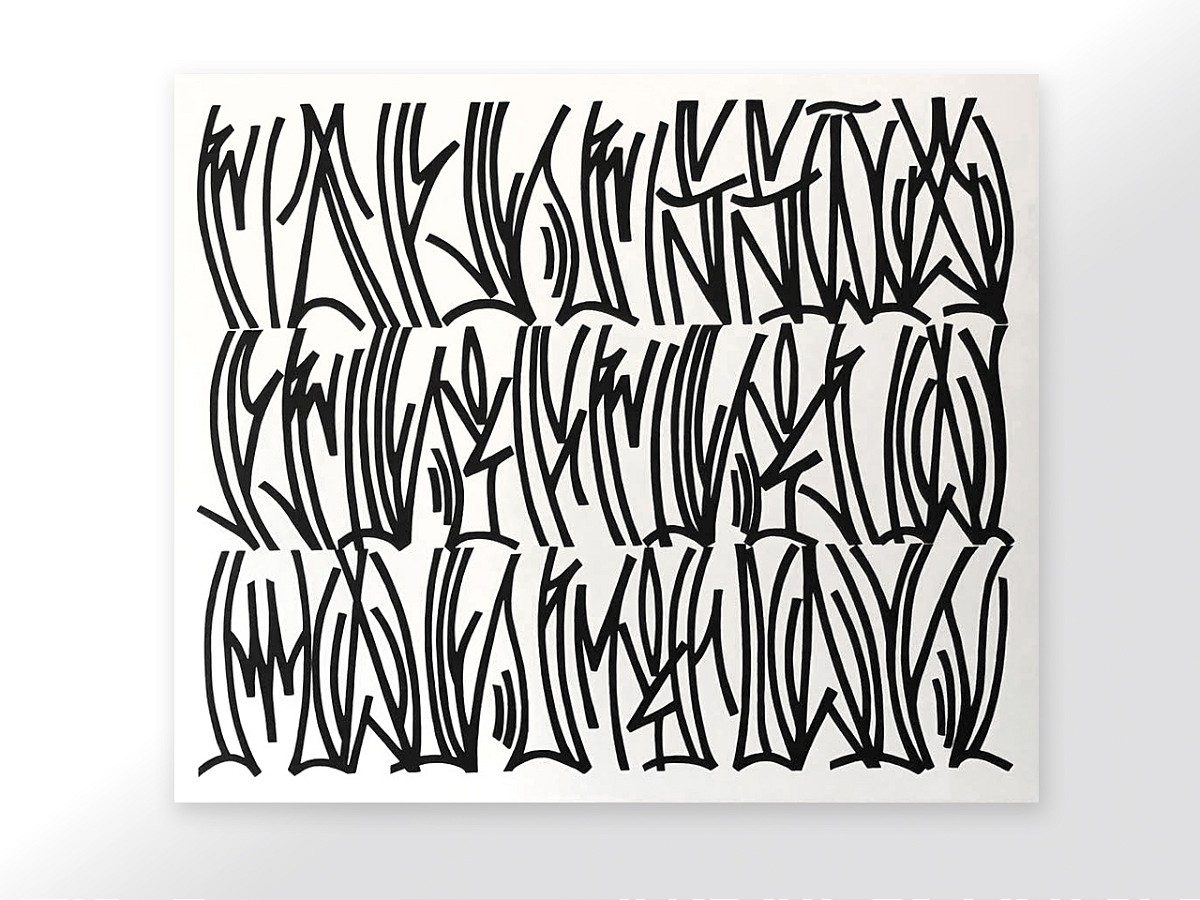 While it might seem unusual that In The Name of Pixo is taking place in Birmingham rather than any other European capital, this choice wasn't accidental. As a birthplace of Heavy Metal music, the industrial center and a second most populous city of UK was a perfect backdrop to present the works that were strongly influenced by the typography and the lettering on the 1980's metal and punk records. While the first wave of pixação writers appeared in the 1940s and '50s as direct answers to political statements written in tar, it was the second wave in the '90s that created the aesthetics we see today through metropolises of São Paulo and Rio de Janeiro. Along with presenting the latest studio works by the São Paulo-based artist, the exhibition will provide an immediate introduction to the rich history and socio-cultural significance of this Brazilian phenomenon culture.
Although similar to graffiti, the pixação is continuously directed against the establishment and the extreme disproportional share of wealth that is evident in Brazilian society. Usually painted by self-taught and often economically-marginalized people, these writings are speaking against the injustice and the system that doesn't provide equal opportunities. Through their works pixaçao writers are damaging the world of wealthy, leaving prison tattoo-like marks on the urban surface. The pieces are stripped of any decorative value, with a sole focus being put on expressing the anger and finding the most prominent, and often dangerous location for their placement. —Sasha Bogojev

The show will be on view from July 13—22, 2018.