Graffiti
Boris Tellegen DELTA Introduces His UnPlot
Apr 07, 2018 - May 05, 2018Ron Mandos Gallery, Amsterdam
A Juxtapoz favorite and past featured artist, Boris Tellegen DELTA, just opened an exciting solo exhibition at Ron Mandos Gallery in his hometown of Amsterdam. One of the most influential European graffiti artists, best known for breaking the dimensionality of the flat surface graffiti was painted on, took over the entire gallery space by creating site-specific audio-visual installation.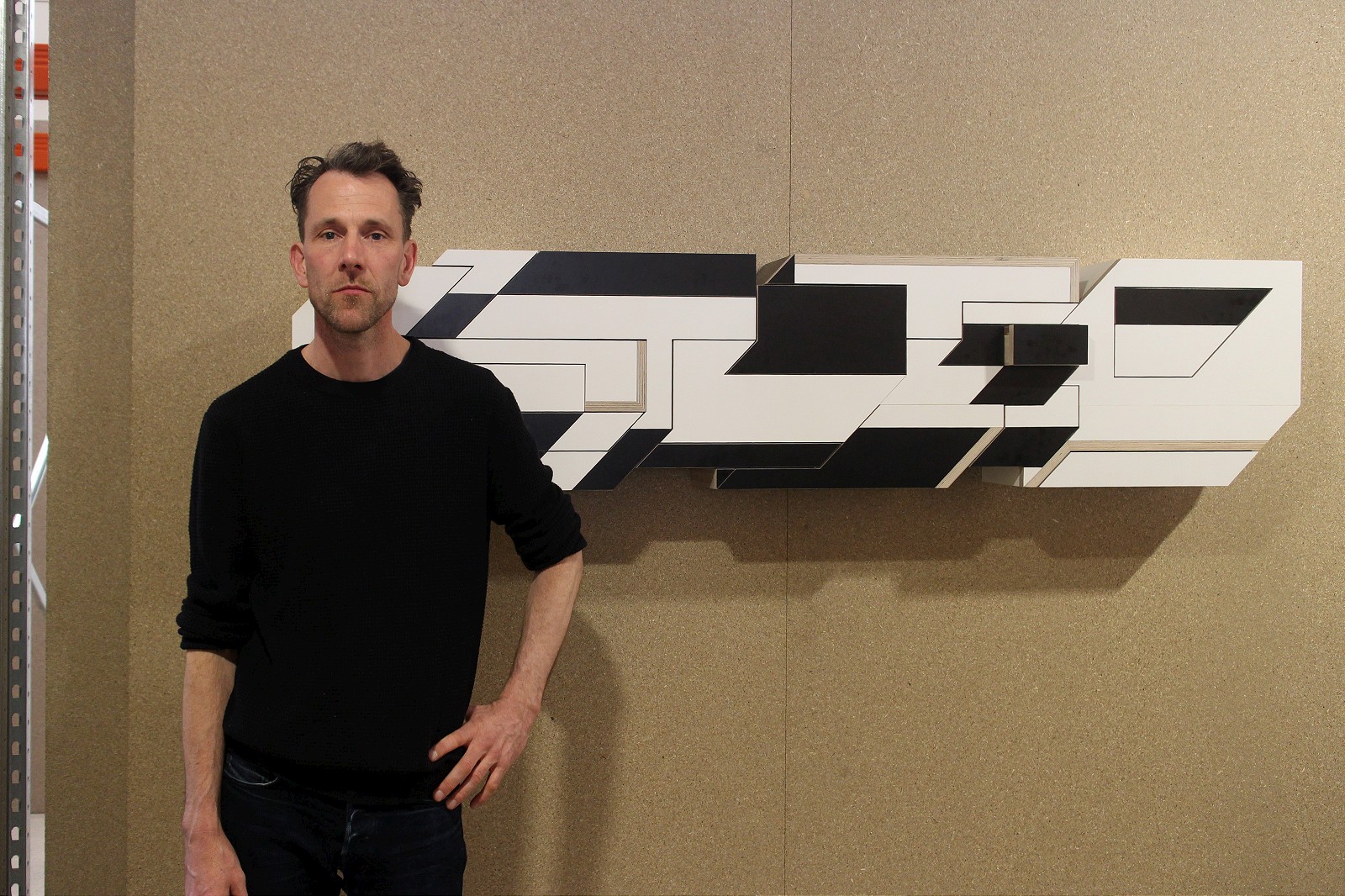 Continuing his ongoing practice to break the flatness of surfaces and add dimension to each work,
UnPlot
includes new and recent sculptures, drawings as well as paper and wood collages. Displayed in a unique way, that is again breaking the white cube form of a gallery space, the exhibition itself forms an single work and experience for the viewer. Fascinated by skyscraper architecture, Tellegen constructs abstract compositions which are built of layers of seemingly unrelated shapes. Forming somewhat isometric landscapes or cityscapes resembling fuming wastelands, these complex creations play with scale and perspective.
In addition to these paper, cardboard or wooden collage pieces, the show includes a series of new sculptures which correlate to his current series of large scale public works produced for the De Stijl's centenary celebration. These models, which are direct result of artist's vision of letters and words as 3D objects and not a flat images, are modified into totem or train-like sculptures. They are also the main element of the largest piece in the show, built of large speakers playing Sentomea's ambiental electronic set, adding the audio element to the entire experience.
Photos and text by
@sashabogojev