Juxtapoz
George W. Bush Will Unveil 24 Portraits of World Leaders
April 04, 2014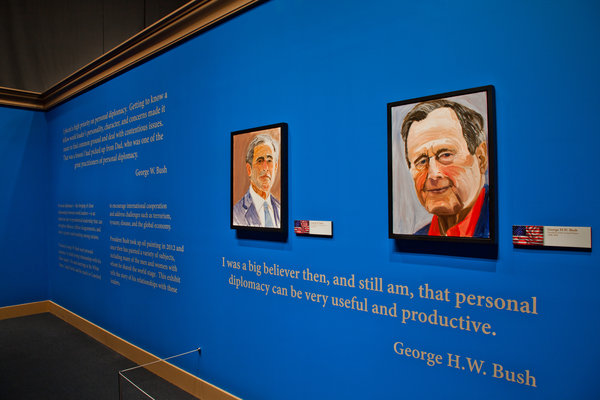 Earlier this morning on the Today Show, much to the world's (well at least our) continued bewilderment, former president George W. Bush shared an exclusive, first-ever look at a series of portraits of fellow world leaders including his father. "I painted a gentle soul," Bush said. The paintings will be on display at the George W. Bush Presidential Center starting April 5th if you for some reason feel inclined to check them out for yourself.
Some thoughts on painting from the bizzaro mind of a former leader of the free world included Vladimir Putin dissing Bush's Scottish terrier Barney and how his friendship with these world leaders was the inspiration behind "immortalizing" each person in a piece of "art."

That's all we're going to say about that...