Juxtapoz
Gareth Halliday "Possible Worlds" @ The Outsiders, Newcastle
Jun 26, 2014 - Jul 26, 2014The Outsiders, Newcastle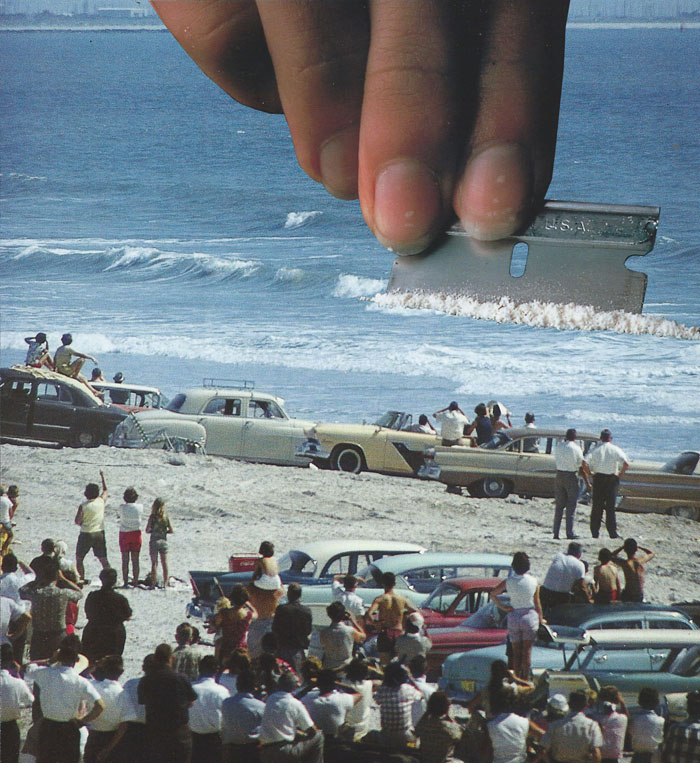 This summer The Outsiders Newcastle presents a comprehensive body of satirical mixed media works by emerging British artist Gareth Halliday, who joins the gallery with his first solo exhibition, Possible Worlds. Today, we compiled a collection of Gareth's newest works, and some favorites over the past years...
The upcoming showcase sees Halliday re-entering the art world after several years of sheltering his intricate work from the public eye, taking time away from his day job as a local postman. The exhibition follows his widely acclaimed submission to Groucho Club's charity auction last March, which appeared alongside works by Peter Blake, Chapman Brothers and Tracey Emin.
Titled Possible Worlds – in reference to the American philosopher David Lewis's theory on modal realism – the new body of work explores the infinite possibilities for creating unique pieces through the process of collecting and reappropriating found and forgotten images. Fusing his background in printmaking, painting and photography, Halliday investigates the possible relationships between unrelated fragments while utilising an experimental DIY aesthetic. The cleverly reassembled found images provide subversive social commentary on the mass media depictions of reality we find ourselves constantly surrounded by.