Juxtapoz
F.Scott Hess "Retrospective" @ Los Angeles Municipal Art Gallery
Feb 02, 2014 - Mar 16, 2014Los Angeles Municipal Art Gallery , Los Angeles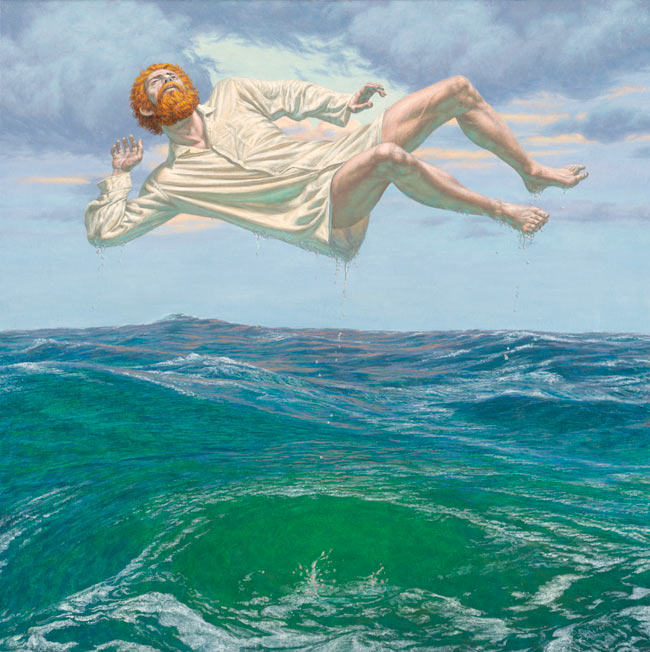 Timed perfectly with our extensive feature on F. Scott Hess in the current issue of Juxtapoz, the artist will have a presentation of classic works at the Los Angeles Municipal Art Gallery opening Feburary 2, 2014. Curated by Mike McGee, the show is a collaboration between CSU Fullerton, Begovich Gallery and LAMAG.

Trained in Vienna, artist F. Scott Hess (American, born 1955) is one of the most technically accomplished artists working with the human form today. Described as a "New Old Master," some of his paintings are reminiscent of canonical painters such as Diego Velázquez (Spanish, 1599-1660) and Jean-Antoine Watteau (French, 1684-1721). His works are defined by his strong brushwork, careful attention to the luminosity of flesh, and ability to capture ethereal light. His narrative portraiture blends realistic scenes of everyday life with symbolic and allegorical events, humor, eroticism, and voyeurism.
The first exhibition presenting the artist's work over five decades, F. Scott Hess Retrospective is a collaboration between the CSU Fullerton, Begovich Gallery and LAMAG. The retrospective presents his psychologically-charged paintings, which delve into the depths of the human psyche and will be accompanied by a 160-page catalogue. The exhibition will be presented concurrently at both locations and curated by Mike McGee, Director, Begovich Gallery at California State University, Fullerton.