Juxtapoz
Friday the 13th Opening: Neck Face "SIMPLY THE WORST" Print Release @ New Image Art
July 13, 2012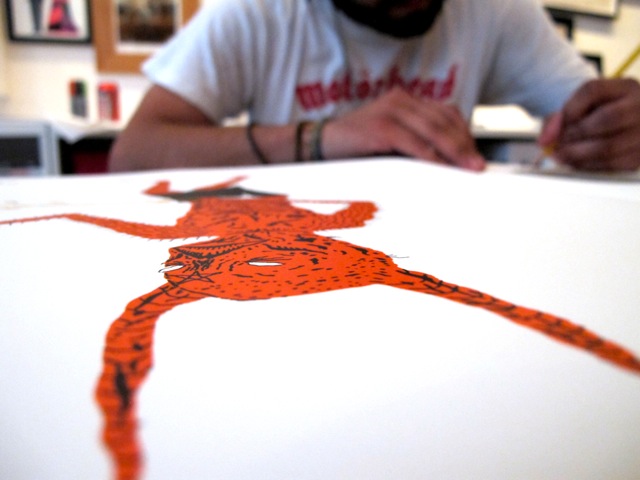 Seems quite appropriate for Friday the 13th. September 2011 cover artist, Neck Face, is opening a new print release show, Simply the Worst, at New Image Art Gallery in Los Angeles. Costumes accepted, and free booze. And a message from Neck Face: "If I'm throwing it you know it's gonna be fun." Ah, it's one of those kind of parties... dig it. Ask someone at the show about the after party!

And here is some information about the prints from Poster Child Prints:


This Friday the13th and for the first time ever, NECK FACE will be debuting the highly anticipated and rare release of two original print editions with
POSTER CHILD PRINTS

Not One F*@k Will Be Givin and Bad Luck, No Luck are exactly what all NECK FACE fans have been waiting for...


Prints will go on sale at MIDNIGHT PST, July 13th, 2012 on POSTER CHILD PRINTS website.


These rare editions are hand-pulled silkscreen prints are signed by Neck Face. Each print is numbered, embossed and exclusive to Poster Child Prints validated by a Certificate of Authenticity.

Limited Print Quantities will be available at New Image Art for the Print Release Event Friday Night





Neck Face
Simply the Worst
July 13—July 21, 2012
New Image Art
Los Angeles, California