FRIDAY SPOTLIGHT: TEMPT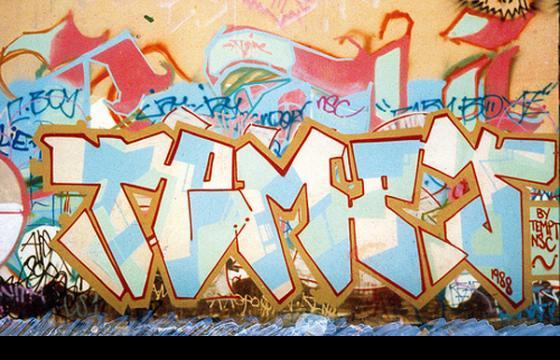 Every Friday we feature someone old or new, traditional or unconventional, active or not, and so on. This week's spotlight is on Tempt.
To put reference to Tempt's contribution to Los Angeles graffiti and his current situation, read this Wikipedia description and watch the following video.
From Wikipedia:
Tony Quan, tag name Tempt One or Tempt1, is an American graffiti artist who began writing in Los Angeles in the early 1980s. His style fused the city's indigenous cholo writing culture with New York stylewriting to create a uniquely Los Angeles style. In 2003, Tempt was diagnosed with the degenerative nerve disorder ALS. Now fully paralyzed except for his eyes, Quan has been able to use the EyeWriter to continue his art.