Juxtapoz
Felt Campfire Toy Playset
January 31, 2012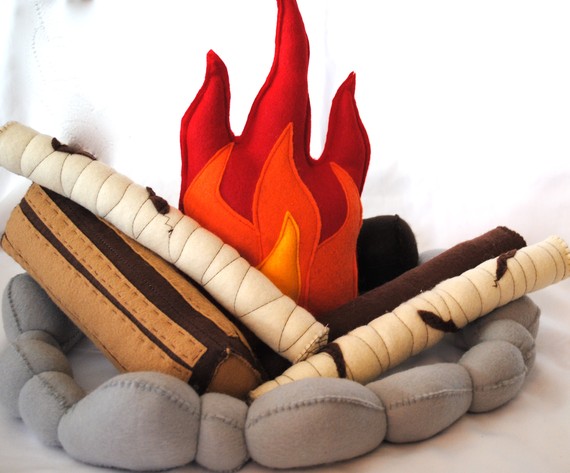 We found this on the
HopeWell Creek shop on Etsy,
and we thought it was a clever made to order piece. The Felt Campire Playset with Felt Marshmallows, allowing "you and your child the authentic feel of camping." Just with felt and a lack of bug bites. We like it.
Here is the full description of what you get:
Handmade felt campfire to give you and your child the authentic feel of camping.Each set comes with 4 logs of your choice, please specify dark logs,river birch,or split logs,or a mix of all.
The mix of all will included unless you specify different :two birch,one chopped log and one brown log with stem and leaf.
It comes complete with a ring of rocks approx 18" in width.The center flame is approx 14" in height and has a weighted bottom.
The entire set has the look of a real cozy campfire. Adding to complete the outdoor experience are 2 roasting sticks approx 12" long which are painted wood dowel rods, and come with removable roasted marshmallows.