Juxtapoz
Faile x Juxtapoz Google Hangout in conjunction with "WHERE WILD WON'T BREAK" @ Dallas Contemporary
Sep 26, 2013Dallas Contemporary, Dallas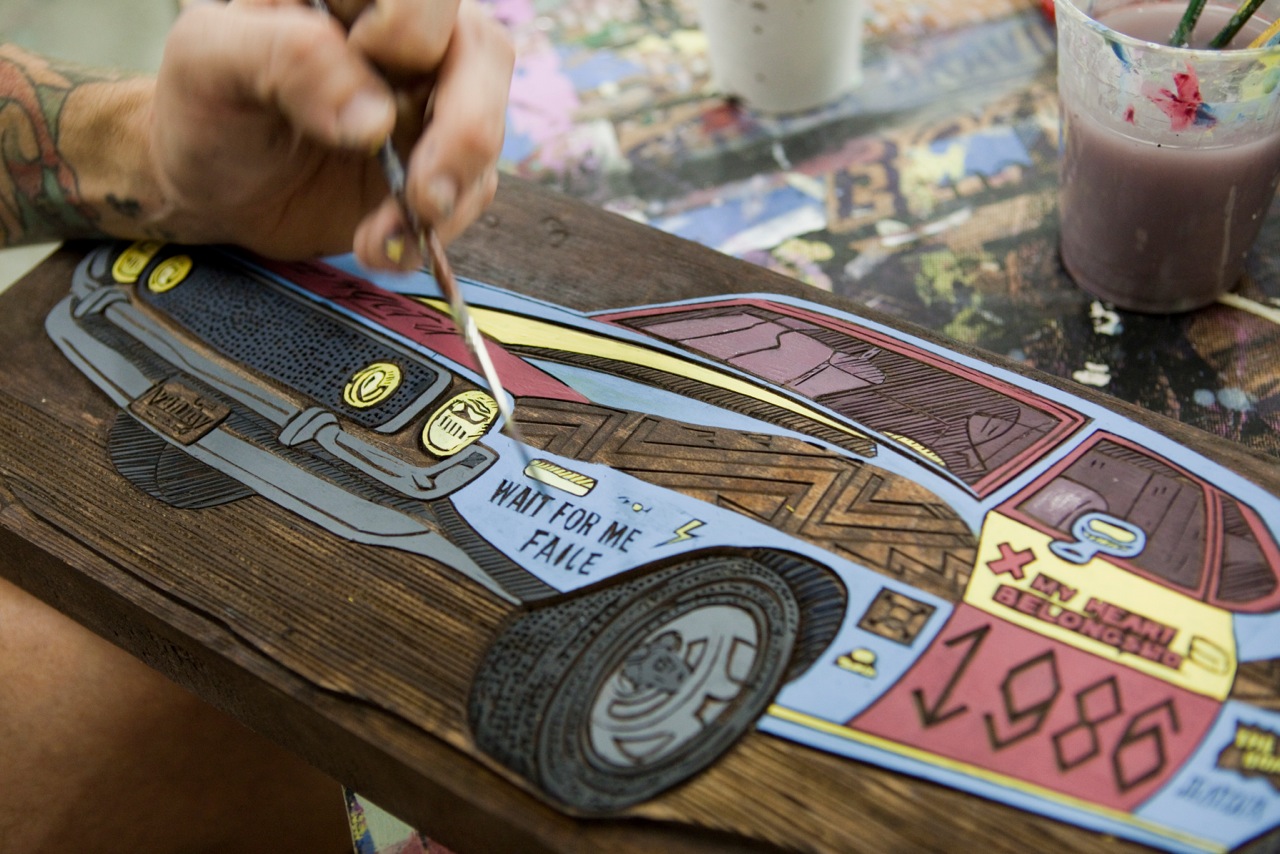 A bunch of great news to announce today about Brooklyn-based, FAILE. First, FAILE will open their first ever solo museum exhibition, Where Wild Won't Break, at Dallas Contemporary on Saturday, September 21. The show will feature new installations, paintings, and site specific works. To celebrate their first museum show and other major projects, Juxtapoz and FAILE will host a special Google Hangout session on Thursday, September 26 at 5PM EST. Come join us, ask any question you have ever wanted to ask FAILE!

Here is a great video we got from the Obey crew!
A Look Into the Faile Studio from OBEY CLOTHING on Vimeo.
http://www.faile.net/