Juxtapoz
Fabian Oefner's Magnetic Watercolor Photographs
September 27, 2013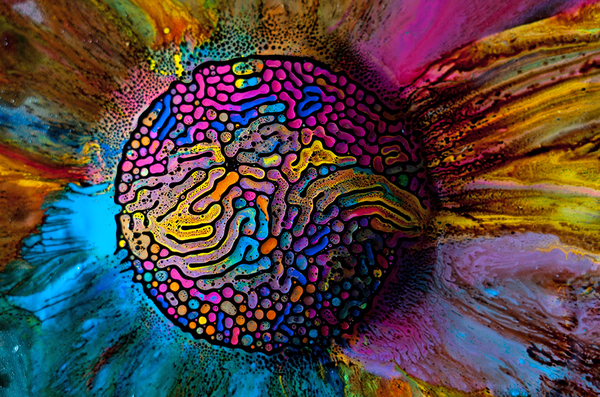 Earlier this year we showed Fabian Oefner's vibrant series of high speed photographs of spinning paint. This morning we are taking a look at some of this other projects including his equally vibrant Millefiori series where he uses a magnetic solution called ferrofluid mixed with watercolors. The iron particles of the substance form black channels separating watercolors from the ferrofluid...
See his spinning paint series here.
Read an interview over on It's Nice That.