Erotica
Naked Sea: Spencer Tunick Dead Sea Installation
December 23, 2013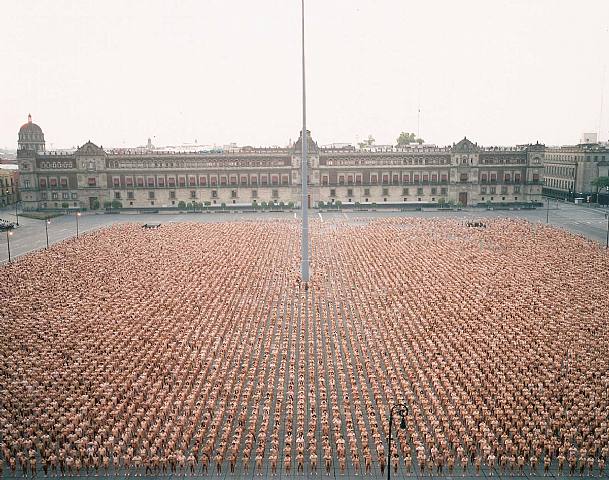 Artist Spencer Tunick has been documenting the live nude figure in public, with photography and video, since 1992. Since 1994 he has organized over 75 temporary site-specific installations in the United States and abroad. Tunick's installations encompass dozens, hundreds or thousands of volunteers; and his photographs are records of these events. Spencer Tunick's installation will showcase the importance of water in Israel, bringing world attention to the disappearing Dead Sea.
The individuals en masse, without their clothing, grouped together metamorphose into a new shape. The bodies extend into and upon the landscape like a substance. These grouped masses which do not underscore sexuality become abstractions that challenge or reconfigure one's views of nudity and privacy. The work also refers to the complex issue of presenting art in permanent or temporary public spaces.
At each installation Spencer documents the live art event with a series of photographs and video. The resulting artworks are limited edition framed photographs and a video that is often projected alongside the photographs when exhibited. The live installation itself combines elements of performance art, sculpture and land art. The volunteers participating become the medium and temporary performance artists in their own right. This collaboration of making artwork with the general public is very rare in the art world and continues to open up many boundaries.
Spencer's larger scale installations in recent years have been predominantly commissioned by contemporary art institutions and biennales.