Erotica
Lust After: Grace Jones
July 11, 2014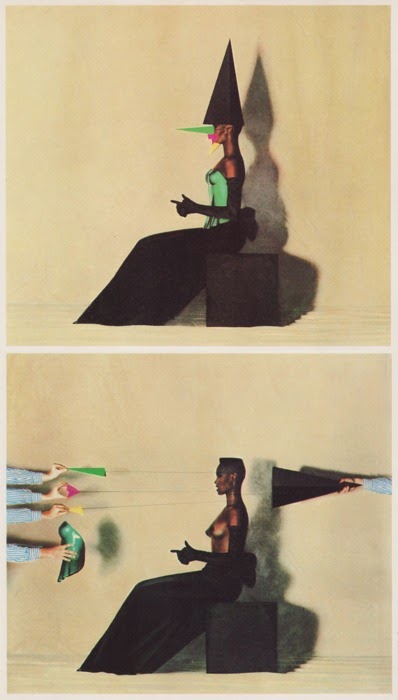 Beverly Grace Jones (born 19 May 1948) is a Jamaican singer, actress and model. She was born in Spanish Town, Jamaica and raised by her grandparents. At 13 she moved with her siblings to their parents' home in Syracuse, New York. Jones started out as a model, initially in New York state, then in Paris, working for Yves St. Laurent, Claude Montana, and Kenzo Takada, and appearing on the covers of Elle, Vogue, andStern working with Helmut Newton, Guy Bourdin, and Hans Feurer.
She was 18 when she moved back to New York, and signed on as a model with Wilhelmina Modeling agency. But, since her looks were not successfully received, she moved to Paris, France, where her androgynous, bold, dark-skinned appearance fostered her potential.In 1977 Jones secured a record deal with Island Records; with the aid of Compass Point All Stars she moved into new wave in 1980 and also appeared in some low-budget films in the U.S. during the 1970s and early 1980s. In 1983, Jones's One Man Show was nominated for a Grammy Award for Best Long-Form Music Video. In 1999, Jones ranked 82nd on VH1's 100 Greatest Women of Rock and Roll, and in 2008, she was honored with a Q Idol Award.
Jones influenced the cross-dressing movement of the 1980s and has been an inspiration for artists, including Annie Lennox, Lady Gaga, Rihanna,Brazilian Girls, Nile Rodgers, Santigold, and Basement Jaxx.