Juxtapoz
Eric Yahnker "Sticks & Drones" @ Paradise Row, London
May 16, 2014 - Jun 28, 2014Paradise Row, London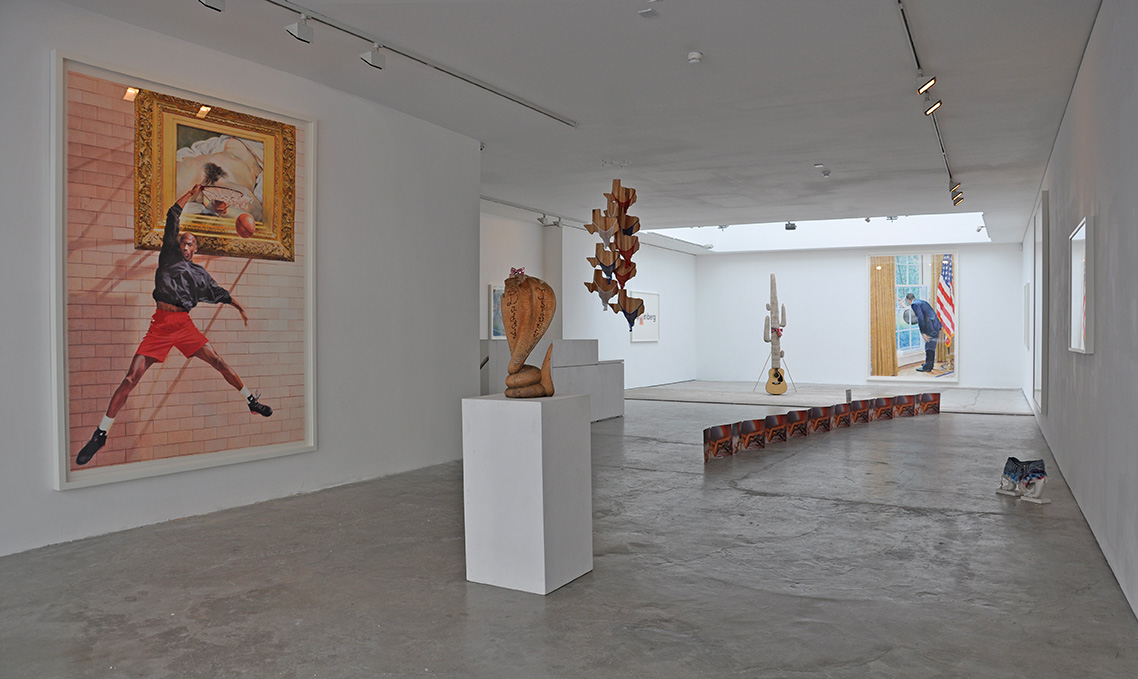 Paradise Row is pleased to present Sticks & Drones, the solo UK debut and exhibition of new work by Los Angeles-based artist Eric Yahnker. If you remember, Mr Yahnker was the cover of Juxtapoz in May 2011, the one with the slice of pizza on a bed of garland. It was one of our favorite covers ever, and Yahnker continues to be one of the most clever artists working today.
Using coloured pencil, Yahnker's vividly-drawn, large-scale satirical works offer a witty commentary on the semiotics of contemporary American culture and politics. Tackling unlikely connections and collisions between paired and contrasting images often with provocative results, Sticks & Drones strives to navigate the muddy, frequently strained gulf between the reception of recent US affairs at home and abroad.
Eric Yahnker was born in Torrance, California in 1976. Yahnker originally studied journalism at the University of Southern California before transferring to California Institute of the Arts's Character Animation Program where he received his BFA in 2000. Upon graduation, he worked on projects including South Park, MADtv and Seinfield. Recent exhibits include Ebony & Benghazi (solo), Ambach & Rice, Los Angeles, Virgin Birth n' Turf (solo), The Hole, New York, NY, Party Sub/Sub Party (solo), The Armory Show, New York, NY, and Rogue Wave (group), L.A. Louver, Venice, CA. He currently lives and works in Los Angeles.

All images via Eric Yahnker.