Juxtapoz
Diego Fazio "Sensations" @ Raffian Art, Singapore
January 17, 2013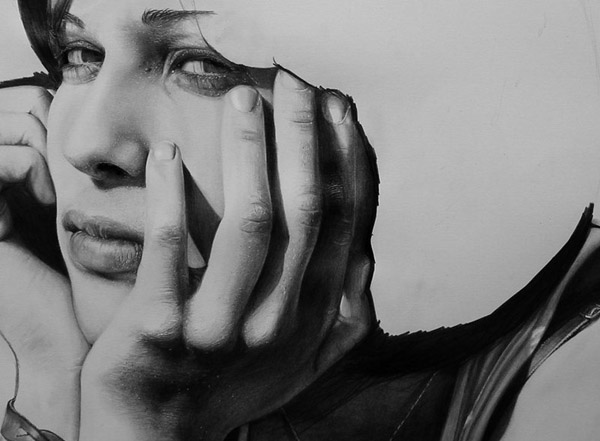 As we continue our exploration of the Singapore art scene this week, we came across news that Italian art sensation,
Diego Fazio
(aka DiegoKoi), will be opening an exhibition,
Sensations
, at Raffian Art in Singapore on January 25, 2013. The show will feature his incredible photoreal works, some of which helped him win the 2012 Cairo Prize.
Raffian Art is honoured to present their inaugural exhibition, Sensations by the newly famous young Italian artist who has taken the art world by storm recently, DiegoKoi. Only twenty-three years old full of passion, the boy from Lamezia Terme is a self-taught inventor of a technique that allows him to make pencil drawings that appear to be photographs.
Sensations will feature some of Diego's most sought after portraits, which also includes his piece titled "Rampage", which won him Italy's most prestigious award, the Cairo Prize 2012, in Milan. Also included is his work, "Sensations", a portrait of model Federica Ferragine under a waterfall, which instantly attracted the attention of tens of thousands of people gaining international recognition literally overnight.
This exhibition is held in conjunction with Art Stage Singapore 2013.