Juxtapoz
Diane Gaeta "Lolitas" @ America Martin Gallery, Los Angeles
October 27, 2012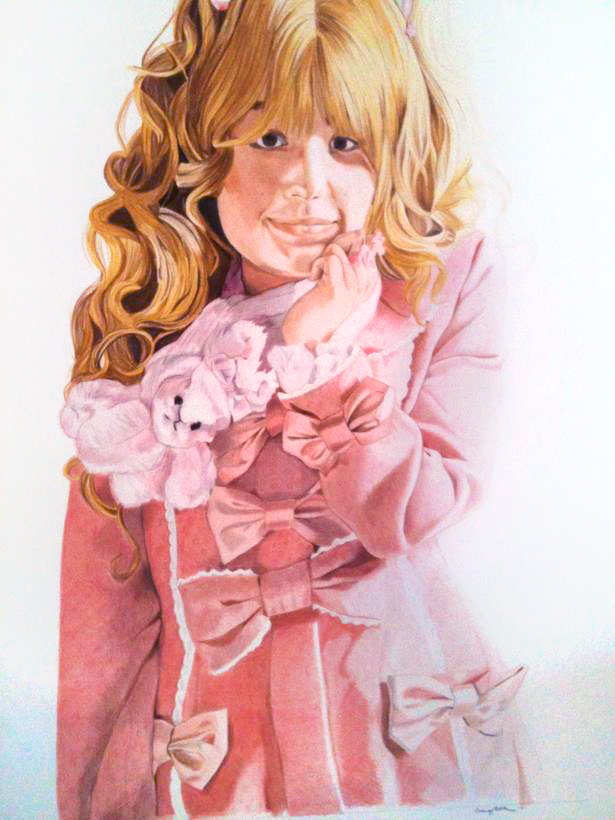 The America Martin Gallery is proud to present Lolitas, a solo exhibition by Los Angeles based artist, Diane Gaeta. Emerging from cross-continental social media correspondence that traded the boundaries of traditional language communications for imagery, Lolitas is a manipulated translation of photographs taken by a Parisian teenager. In a series of lush, colorful, fantastical drawings, Gaeta honors the original images and captures their life in illustration.
"As a woman, I've always been interested in that awkward moment of adolescence before a girl becomes a woman, when her experimentation of her own sex appeal begins but is still steeped in innocence," states Gaeta. "Lolitas is a journey through that time, albeit a more surreal, colorful, and elegant one than I remember having. It is the culmination of all of the things that have fascinated and driven me to this point: pop culture, colors, photo-realism, fantasy and a teasing sense of sensuality."
The immediacy of social media allowed Gaeta and the Parisian teenager to collaborate despite a language barrier, with the teenager's Facebook photographs serving as a platform for Gaeta's interest in the complexity of female adolescence. "I literally sorted through hundreds of angst- ridden portraits before settling upon the final illustrated few."
Lolitas, which will run for 2 days only, highlights the parallels of innocence and development within a framework of cultural exchange and digital identity.
About Diane Gaeta:
After studying in New York at NYU TISCH School of the Arts, Gaeta moved to Los Angeles, where she currently lives and works. Her drawings were first exhibited and featured in the New York Art Students League group show, followed by several shows in Los Angeles, including three group exhibitions at The World Of Wonder Gallery in Hollywood: "Hollyween", the FLAUNT Magazine hosted exhibit, "DepARTed" and "The Britney Show." In 2009, hosts Bijou Philips and Flaunt Magazine presented a dual art installation with artist Vanessa Prager entitled, "Double Vision."
Gaeta continues her education at the ART CENTER in Pasadena, most recently finishing coursework under the esteemed Clayton Brothers.
Diane Gaeta
Opening Reception: Saturday October 27th 2012 / / 6pm to 10pm -
The America Martin Gallery | 302 North Occidental Blvd | Los Angeles, CA 90026