Design
Vans Media Day Recap and an Interview with Jamie Reilly
September 15, 2017
There's a long history between Juxtapoz and Vans. With Juxtapoz being part of High Speed Productions, and sharing offices with Thrasher Magazine, there has been significant internal crossover between the art, skate, and culture surrounding art and skateboarding over the last 30 years. It's an industry with more familiar faces than you might expect and one that most are in more for the love than anything else.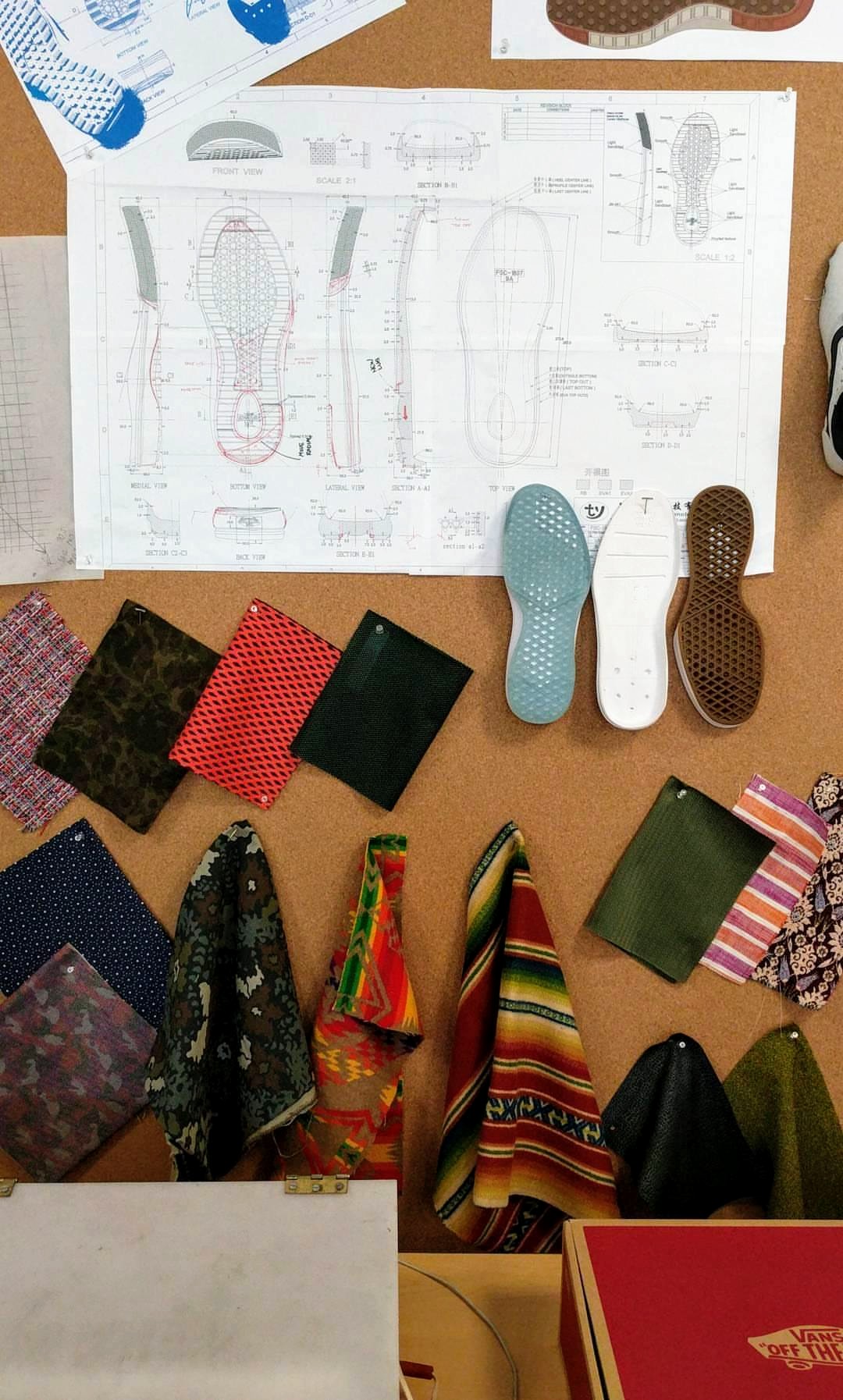 Vans recently moved to a new corporate headquarters not terribly far from the old one, but a definitive upgrade in terms of size and liveability. They invited us down for their media day two weeks ago and gave us the red carpet tour of what felt more like a college campus than what you ordinarily think of as a "corporate HQ." There was obviously a lot of thought given to the modern working environment. Every employee in the company could leave their desk and go work somewhere else (ie the cafeteria, a lounge, a game room, a conference room) for a few hours and there's enough room and space designed that they could all do it at the exact same time and have plenty of room left over.
While I was there, I had the opportunity to sit down and get to know a little more about Jamie Reilly, a guy who is clearly passionate about what he gets to do every day, but also someone with one of those familiar faces I just mentioned. Jamie's first job out of college was with High Speed Productions, back when SLAP magazine was just getting started. That time at SLAP was an opportunity to sharpen his skills and figure out what it was that he really wanted to be doing with his adult self. A few stints in the advertising agency world eventually led him back to his roots in skateboarding and skate culture and an amazing opportunity at Vans. Jamie clearly has a vision for where he wants things to go and the future looks pretty bright.
Can you tell us a little more about your role at Vans and what that entails?
I'm the VP of Global Creative, it means that I oversee the Creative Vision for the brand's consumer facing communications: marketing, our stores, advertising, content, vans.com, pretty much everywhere we are talking with our consumers, or, as often happens, they are talking with us.
What was your background or previous experiences that led to being ready for this opportunity?
I had worked in advertising for about 15 years previous to this job, on big global brands like Apple, Google, and Red Bull. But I've also always been a skateboarder and skateboarders love Vans, because Vans has always loved skateboarders. So I think I had maybe a little bit of a surprising combination of big global brand experience along with the do it yourself scrappy ethos that comes from growing up skateboarding and listening to hardcore; two scenes that were all about making something meaningful with not a lot of resources. I think that's a really good fit for a scrappy, underdog brand like Vans.
What's a typical day like working at Vans?
I live up in Venice so I have nearly an hour drive to work. Sometimes that's filled with calls with our regional creatives, but mostly it's time I get to be by myself and think about all the stuff we're working on. I grew up here in LA, so I love driving, and the bigger my job has gotten over the years, the less time I get to myself, so now I like driving even more! I have pretty packed days with lots of meetings, working with my creative directors on seasonal work, figuring out how we want these campaigns to roll out, working with my strategic partners in Marketing, all while trying to keep my eyes up and on the big long term picture. At the same time, sometimes projects come up that I have some idea about, and then it's hard for me to think about anything but that. Mostly, I feel lucky to come to a job where I get to do things that get my excited.
What was the process like and how did you go about choosing the artists you wanted to have produce work for the new Vans Headquarters?
Well, first of all, it's important to note that just like every other new home, ours is a work in progress. There are more than 500 people in our office and moving that big a of family is a challenge. But now we're in and we are starting to look around and say, "what should go here? would this make sense over there?" in a pretty organic way. We wanted to start with some of the artists we've had a history with, Zio Zigler, Jay Howell, Anthony Acosta, and Todd Francis, and then we're doing a collaboration next year with John Van Hamersveld so he worked with us on a big installation in our commons area. We are looking at this as a kick off of to our artist in residence program. We'd like to have a few artists in every year working on projects with us and we want the program to be a way we can celebrate relationships we already have, and also as a way to make new ones when we see someone's work that really appeals to us.
Can you tell us a little more about the art program at Vans and how you go about selecting artists to be part of it?
In addition to keeping our eyes open to the people we get to work with every day, we have a committee of folks from all the creative disciplines in the building that meet to talk about potential artists and vote on proposed projects.
Is there a long term plan to continue to add to the art at HQ or is it done on an individual project or "good idea" basis?
Yes, it is very much an ongoing project. I like the idea that we are decorating our nest, like Kurt Schwitters Merzbau, it's a perpetual process, and I think if we keep growing at this pace and need to expand, that will be another evolution of our den making.
Are there any cool art-related things Vans has in store for 2018 that you can share?
I am pretty excited about getting to work with more artists in our building! I think the artist in residence program is such a great way for our creative organization to infuse our workspace with new creative energy and inspiration, so that makes me happy. My friends in product have some really neat stuff coming up, such as a John Van Hamersveld collaboration, with a few more collections that I'm not allowed to talk about just yet.
Text and Interview by Mike Stalter