Design
The Quiet Life x Katsuo Design
October 30, 2014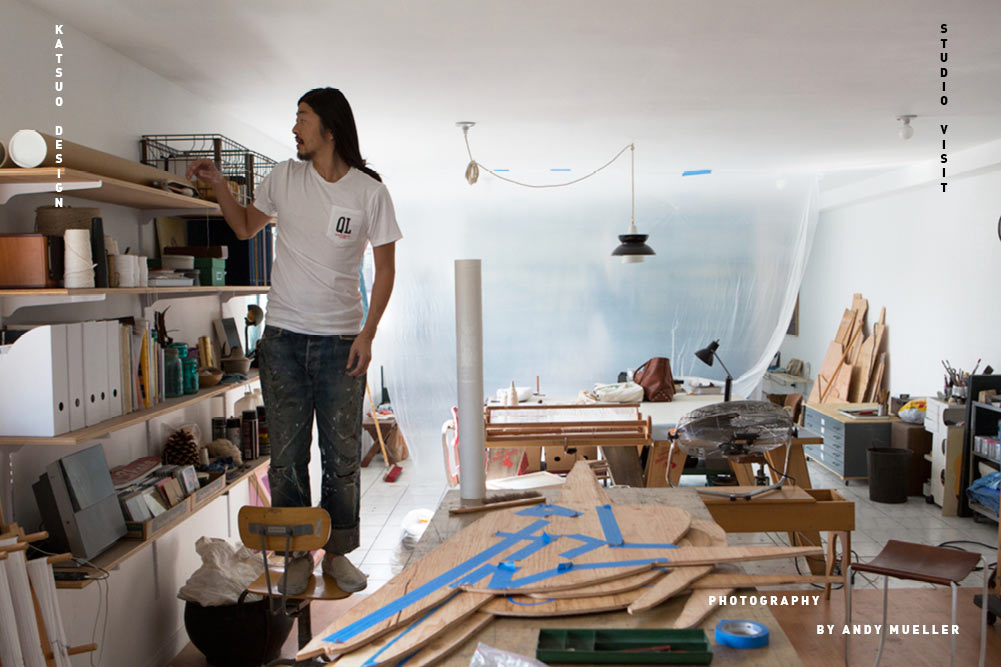 For The Quiet Life's latest collection, the brand collaborated with Japanese artist and illustrator Yusuke of Katsuo Design. To celebrate the resulting "Jump On It" there is a pop up show at The Slow Culture Gallery in Los Angles through Sunday, November 2nd. Katsuo has put together a special installation of wooden sculptures & xerox posters for the event. The 19 piece collection features Katsuo's curvy characters that are reminiscent of 60's pop art adorned on custom woven shirts, tees, socks, bucket and 5-panel hats.
Each season QL likes to invite one of their favorite photographers to do a Lookbook for them, but this season founder Andy Mueller shot the lookbook in Katsuo's Chinatown (Los Angeles) studio. Mueller stated "I've been friends with Yusuke for over ten years, showing in art shows together all over the world. This marks the first time we have been able to collaborate directly, and I am excited to release this collection here in Los Angeles at the Slow Culture Gallery."
Look out for more with Andy Mueller and The Quiet Life in the December, 2014 issue of Juxtapoz Magazine...
POP UP SHOP
Friday Oct 31st - Sunday Nov. 2nd
12-6pm
Slow Culture Gallery and Retail Space