Design
Endless and Complete: an Interview with Sasha Katz
June 01, 2017
It isn't hard to find Sasha Katz' work around the web. Her gifs and designs have been featured on a number of art blogs and can be found with thousands of reblogs on tumblr. After stumbling upon these intriguing gifs multiple times, we decided to reach out and get a short profile on who Sasha is and the story behind her art.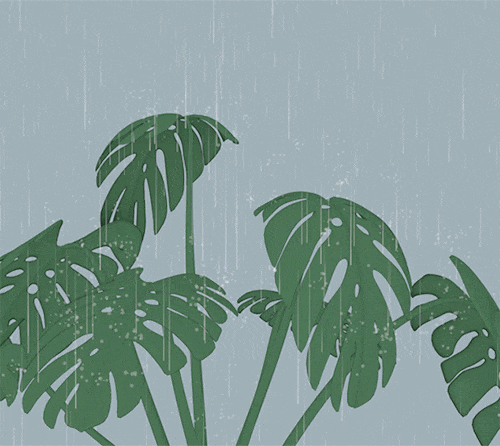 First off, tell us about yourself! Where are you from? When did you start making art, and do you remember why?
I was born and raised in Moscow, Russia and I have been drawing since childhood. I read a lot and loved to make illustrations of what I'd read. I graduated from the British Higher School of Art and Design majoring in illustration where I experimented a lot and sought to find myself as an artist. During my studies I found a job as an editorial designer for a travel magazine, where, aside from the actual work, I decided to make some personal work which is when I got into pixel art and started my own Tumblr. Tumblr is great for GIFs so I started making simple animations. At some point I decided I wanted to make this pixel art in 3D. Since then I haven't been able to stop and basically live inside Cinema 4D. Tumblr helped me a lot. Thanks to my growing following, I started growing with it and in the meantime, the magazine I worked for closed down and I found myself out of a job. Quite conveniently, by this time I was prepared to become a freelance illustrator. Today I make commissioned work and teach Cinema 4D to students, but also spend a lot of time with my personal work.
Who were some artists that first influenced your work?
During my search for my artistic identity I came across different styles which influenced me, but nothing extremely lasting. The art I encountered on Tumblr had a tremendous effect on me. In terms of style I like kitsch, camp, art deco, impressionism and new aesthetics. Recent inspirations include books of Paolo Bacigalupi, films of Apichatpong Weerasethakul and paintings by Henri Rousseau.
What is your most recent body of work about? What have you been working with in terms of materials and subject matter?
My works are mostly about vacuum and beauty. I'm trying to create my own 3D world using objects dear to my heart. I am crazy about gadgets and robots, which I integrate with my interest in botanics and bio punk. In my works I combine these obsessions. I am not trying to compare them and actually think they exist in a symbiosis. The GIF format is very dear to me, it is endless and complete at the same time and I try to make works that you want to stare at. I publish all my works on Tumblr and considering the platform's upload restriction of 2 Mb, I try to be concise making my GIFs short.
If you have a show, what will be in the show? if there is no show ... what's next for you?
I have two group exhibitions coming up, one with Viuga Bureau (where I'm a guest illustrator) which will happen in October, and also a show at The Digital Decade 5, which will happen in late August in London, and is dedicated to Cyberia - The Unknown Territories of Digital Ethnos.
Be sure to check out Sasha's full collection of gifs on her Tumblr page, where she has an extensive collection of colorful and dynamic gif designs.