Design
Pick Me Up 2014 @ Somerset House, London
Apr 24, 2014 - May 05, 2014Somerset House, London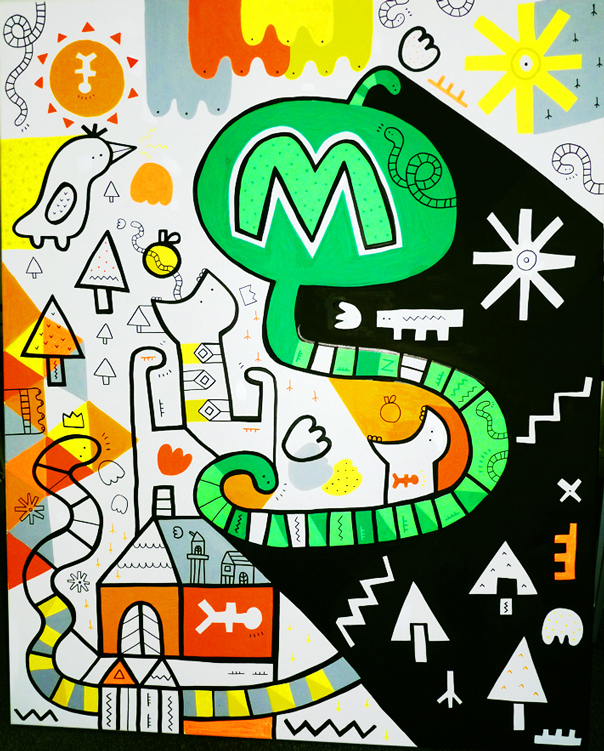 It seems about right. We noticed on April 2014 cover artist Andy Rementer's Instagram that he did a t-shirt for DC Shoes and Pick Me Up 2014 (seen above), one of the best if not THE BEST graphic arts festivals in the world. And what seems right about it is that we learned about Rementer's work at the festival a few years back. Pick Me Up is held annually at the Somerset House in London, and basically get the right people together to show the right kind of graphic and illustrative and design arts.

Now in its fifth year, the UK's original contemporary graphic arts festival Pick Me Up showcases graphic art in all its forms. Aimed at being the antithesis of a traditional art fair, Pick Me Up is a fun and informal festival featuring quirky studio spaces in which to shop for affordable artwork from the great and good of graphic arts, and a daily, lively line-up of events which encourage both budding and bonafide artists of all ages to get involved. Pick Me Up 2014 promises to be bigger and better than ever with more late nights and an even wider range of illustration and design represented, from fashion and architecture to comic books and album covers.

The images above are from Pick Me Up Selects, international rising stars of the graphic arts world specially selected by an industry panel with each artist producing new, exclusive work to see and buy.