Design
Invisible Barn by STPMJ Design Team
June 02, 2014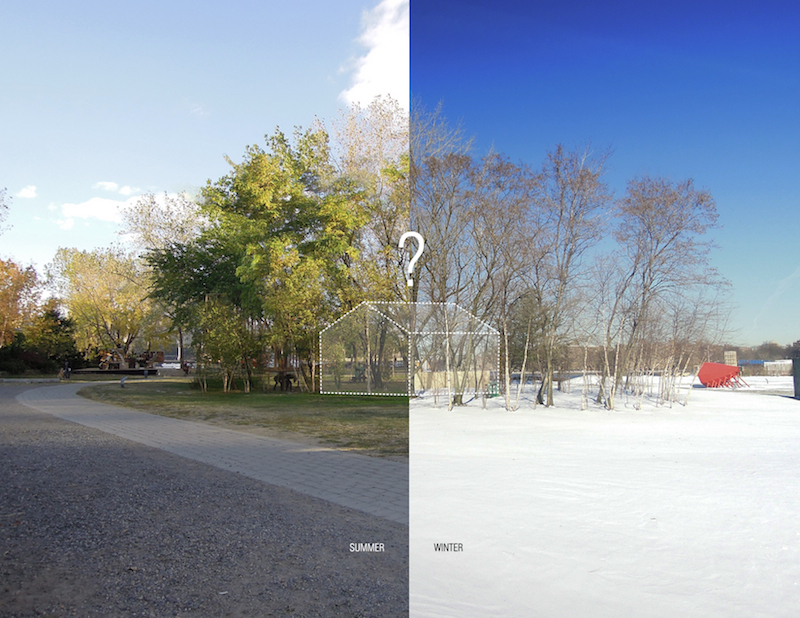 stpmj is an idea-driven design team based in New York where they believe the "solution is process, not just product." Their work explores new perspectives built from careful observations, allowing them to provide unique solutions. Their Invisible Barn is a perfect example of that. They submitted it for the Folly 2014 competition, and even though they did not win, it is certainly commendable.
Invisible Barn is placed in the core of the grove which lies on the passageway of the Socrates Sculpture Park from the South Entrance. Around the circumference of the grove there are a dozen of birch trees in similar size and equal spacing from one another. Due to the similarity of its size and placement of the trees, the projection on the mirrored surface is similar to what people would see without the folly. The visual illusion that blurs the perceptual boundary between the folly and the site, allows the folly to be disappeared and invisible in nature, reconstructing the landscape of the site.
At the intersections between sculpture and architecture, Invisible Barn loses its architectural shape in nature but encourages visitors to interact with it through overlapping in materials and building techniques between the two disciplines. As a static structure, the folly uses its materiality and the site context to draw a new scene derived from the existing landscape. As people begin to move away, toward and within the folly, the users will slowly recognize a space within the grove that reflects, mirrors, and animates the landscape of the park.