Design
Grotesk x Case Studyo: "6FT6IN" Boston Edition Lamp
October 10, 2014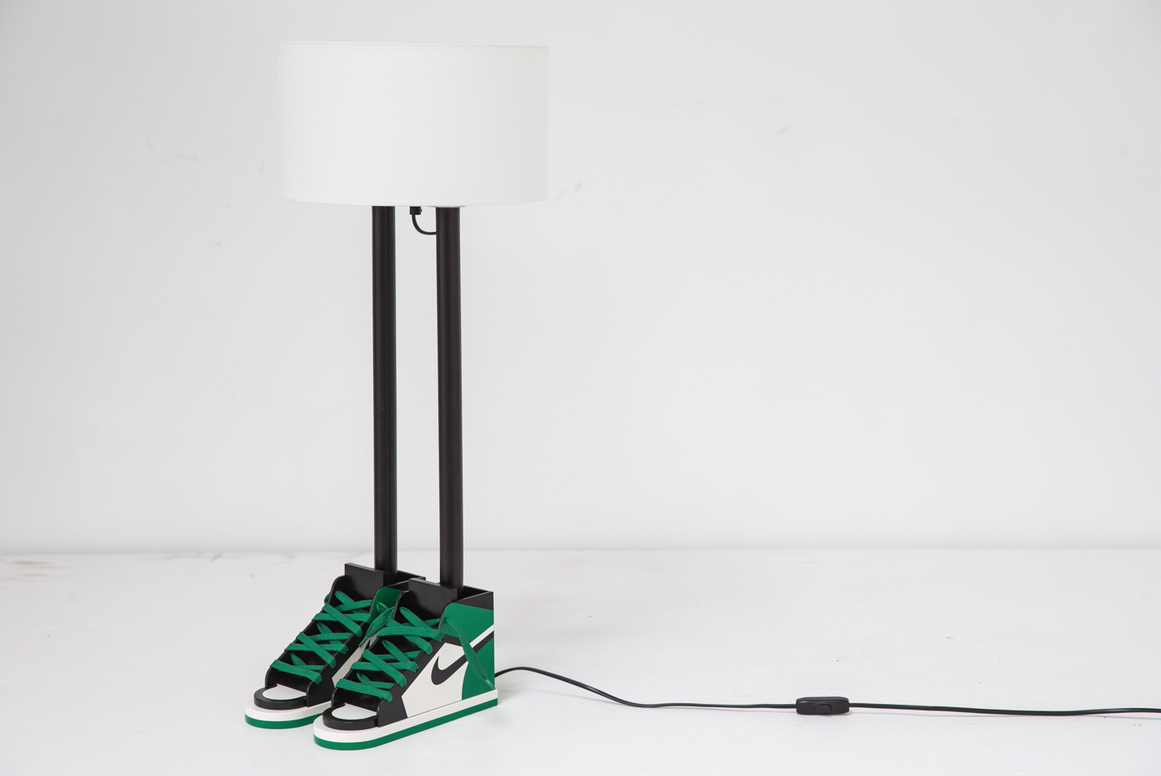 We love this collab, and we are going to pass this over to CS to explain the project: Grotesk X Case Studyo release a new edition of "6ft 6in" this time in the white/black/varsity green color way "The Boston". A Shining Tribute to The Hardwood Showdowns of Yesteryear. This is the last edition of this series and we won't produce it again!
Brooklyn-based graphic artist and illustrator Kimou Meyer, known to most as Grotesk, has long been lauded for both his hip-hop-inflected characters and clever typographical explorations of urban street signage and athletic Americana. This project and venture into the universe of functional art, "6ft 6in"—an ode to the timeless hardwood battles of the 1990s made in partnership with Belgium's Case Studyo—blends these poles of his talent with veteran fluency. After the first 3 editions, which sold out immediately, "The Boston" is the last and final release of this series.
Anyone vaguely familiar with Meyer's body of work can immediately identify "6ft 6in," a sculptural lamp sporting string bean legs and blocky sneaker feet, as not only a signatureGrotesk output, but also a design incubation decades in the making.
In addition to the hall of fame showdowns, Meyer was also obsessed with the financially inaccessible footwear choices of the pros—an early sign of his unique perspective on the complex relationship between sport and commerce. Though never a self-proclaimed 'sneakerhead,' it took a 1999 relocation to New York City and a successful transition into commercial artistry for Grotesk to earn his first pair of $150 Nikes, which still occupy a privileged position in his closet and inspiration bank.
"6ft6in"
75cm - 30inch high
hand painted wood
white/black/varsity green
screenprinted wood 'shoe' box
signed and numbered certificate by Grotesk