Design
A Conversation With Wild Nothing and Designer Aaron Denton On Aesthetics, Process, and "Indigo"
September 06, 2018
Jack Tatum (AKA Wild Nothing) has long been a purveyor of "vibe," and is among the pioneers of dream-pop's resurgence over the last ten years. He works tirelessly to create a world within his music that can be both of the moment and timeless. Aaron Denton, cover designer for Wild Nothing's latest album Indigo, is equally committed to this type of nuanced escapism, as he uses 1970's design aesthetics (themselves referential to modernism and constructivism,) in a way that can evoke nostalgia while maintaining originality. In the wake of Indigo, we had the duo in conversation to share their experience working together. Read on below for the interview and some images of Denton's work on Indigo and beyond.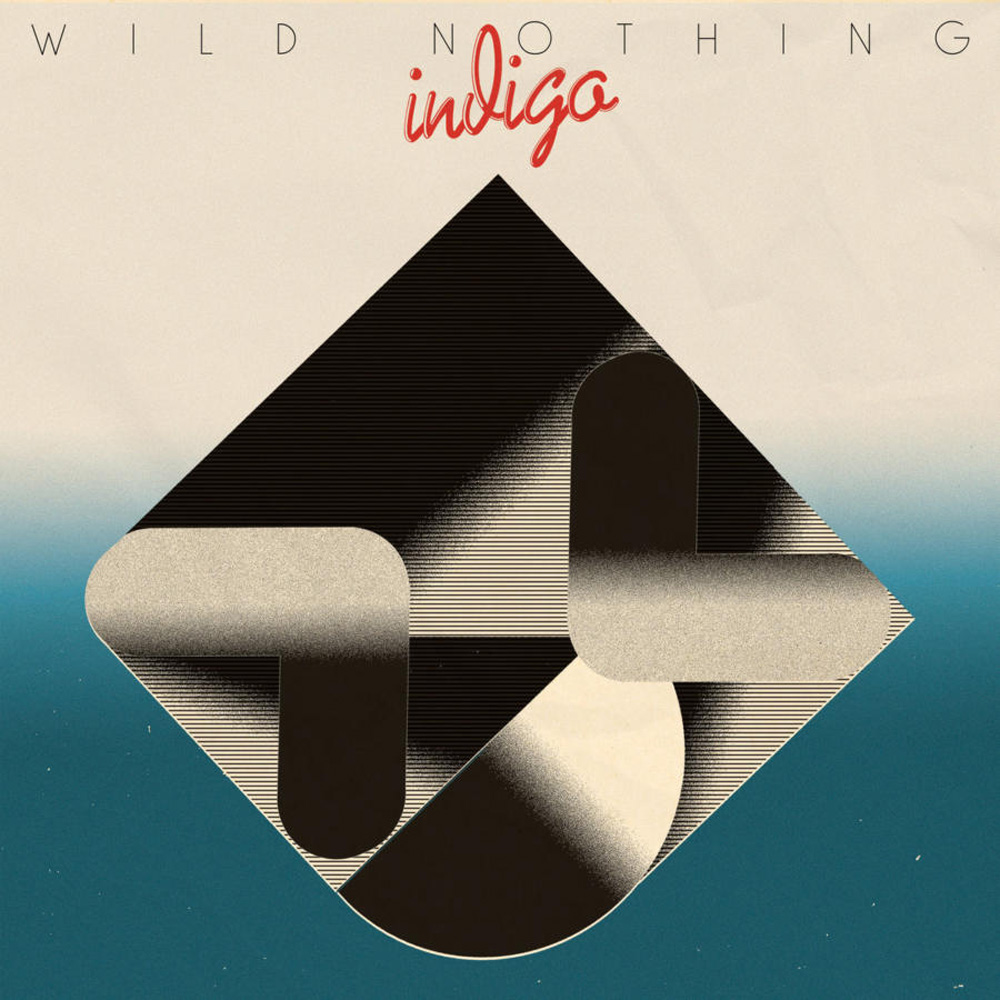 Juxtapoz: How long have you two known each other? And how much have you worked together in the past?
Aaron Denton: I've never met Jack in person and we've never worked together before. I've been listening to his music since Gemini came out and I was deeply familiar with and a fan of the last record, Life of Pause. So I suppose, in some sense, I knew him in the way a fan can know an artist. When his name came into my inbox I was stunned and delighted.

Jack Tatum: Like Aaron said, this was our first experience working together. Working on album art has always been really important to me and often the first step is finding someone that I feel like shares a similar aesthetic and vision. I definitely felt that the first time I came across Aaron's work.
What prompted you to work together on this specific album?
Tatum: So I actually spend a good amount of time looking at design websites. I think part of my interest in graphic design was born out of looking at album artwork as a kid and so in a lot of ways I've grown to really appreciate good design in relation to music. Growing up I was always attracted to show posters and ultimately that transitioned into me being really interested in a lot of European and Japanese poster designers from the 60's and 70's. I came across Aaron's work when I was flipping through page after page on It's Nice That, it kind of stopped me in my tracks. After seeing a lot of different contemporary designers and not really connecting with them, I was instantly hooked. Stylistically his work reminded me so much of this golden era of 70's poster design, but it was clear to me that he was doing something that also felt of the moment. I was also struck by the fact that Aaron's designs seem really directly in line with his own relationship to music.
What was the general vibe you wanted the visual design to capture? Was there one thing you talked about that made the art "click?"
Denton: Early on, Jack sent some references my way that included the work of Ikko Tanaka, who I happened to be getting into at the time. He actually sent some of my own work that he liked that included a poster which was very much inspired by Tanaka. It kinda freaked me out. I sorta knew then we were going to click aesthetically, which is a relief in the early stages of a project.

Tatum: We definitely clicked on that. I've been a longtime fan of Tanaka and some other Japanese Designers like Koichi Sato and Tadanori Yokoo, and I saw a bit of that in Aaron's work. Intuitively, I think I knew we'd be able to get to an interesting place together. My initial e-mail to Aaron was so vague, the kind of stuff designers probably have nightmares about… but ultimately I had a good feeling that we'd land where we needed to. I think we're both pretty interested in geometry within design. Just getting down to basic shapes really.
What's one place you both feel like you make art from? What are some of your primary inspirations?
Denton: The process for me is all about experimentation and relying on intuition. At first, with the cover for Indigo I was attempting to rely heavily on the agreed reference material that Jack and I discussed. Somewhere along the way though, after the first few drafts, I realized that wasn't working. I remember putting the record on repeat and really digging in, tearing the first drafts apart and putting them back together. That's when I developed the direction that ultimately led to the final piece. I can't say where it came from exactly. I still look at the working file for the cover and scratch my head. It's insane.

Tatum: Yeah we ended up getting kind of far away from the initial drafts, but at the same time there's a pretty clear trail looking back on it now. I feel like Aaron and I can both appreciate pretty simplistic design. Ultimately we settled on what we did because it's really hard to beat a strong central image, but even an idea as simple as that was the result of a number of different variations. Now, I think of the geometric shape that ended up on the cover as the heart of the record. This weird synthetic heart at the center of everything. The design is so clean and sleek which is ultimately what I really wanted from the record as a whole. Experimentation is so key though, and I think Aaron and I are a lot alike in that sense. It's so rare that a song of mine will come to me as a complete idea. It takes a lot of trial and error, especially sonically. Production is such a big part of my writing process, and honestly, it reminds me of graphic design in some ways. Songwriting is more about the general idea, but production for me is about the colors, fonts, and things that really determine the aesthetic.
How does it feel to have the album ready? What are your plans until then and after then?
Tatum: It always feels great to work on something for so long and then finally get it out into the world. Half the battle with any kind of art is just knowing when something is done, and really nothing is ever "done." At a certain point I think you just have to hang it up and move onto other things. Really excited to have this record in the bag though, we'll be starting to tour quite a lot in October. I'm currently in the midst of going through old material and figuring out how I want to piece the live show together again. It's a good feeling.