Juxtapoz
David Choe Update: Mexico City Collab with Dhear, and South Central LA Project
March 19, 2013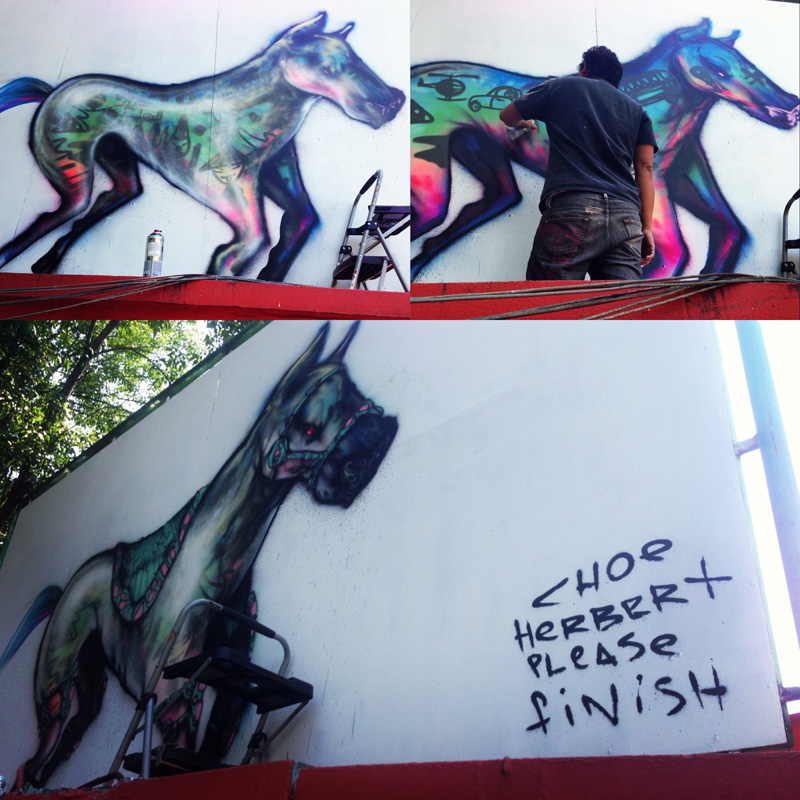 Our old friend David Choe (that full issue with David we did is a bible of how to do art on your own terms) has been extremely busy over the past few months. You could start with his date night with Aubrey Plaza if you wanted to. But Dave is currently in Mexico City, painting murals and collaborating with a current Jux favorite, Dhear (above). Before then, David hosted an art workshop with the children of South Central, Los Angeles with aims to complete a 40 foot wall surrounding their playground at A Place Called Home (APCH).

All images via Upper Playground and Walrus TV.

Check out our Artist Profile of David Choe here.
In the gallery you will see Choe's work in Mexico City... and below, here are some videos of David with the kids...