Juxtapoz
Dave Kinsey "Everything At Once" @ Joshua Liner, NYC
December 18, 2012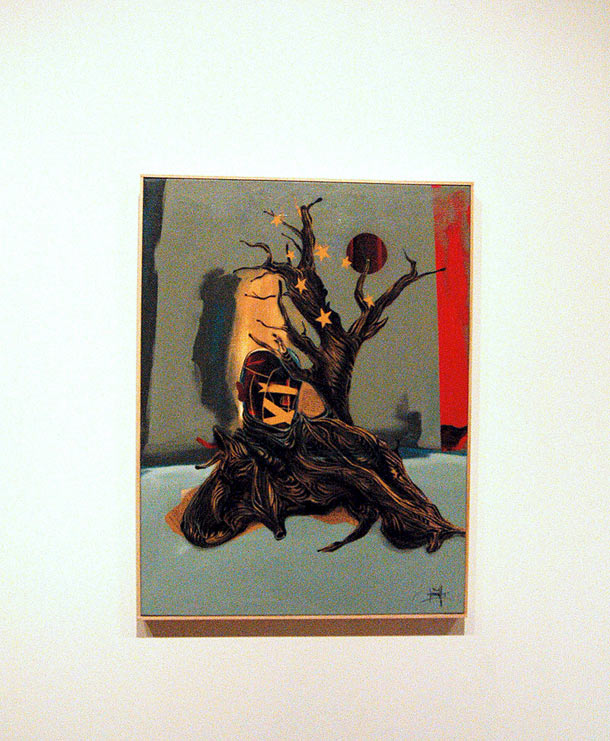 We had the pleasure of attending the opening reception of Dave Kinsey at the Joshua Liner Gallery. Everything at Once, encompass a vast collection of over thirty powerful and audacious paintings and works on paper.
Dave's images have a strong voice that explores a multilayered condensed chaos where its elements struggle to survive. He creates an interesting tension between textures and organic features, where intricate geometry assembles a beautiful representation of an insane world. A fragmented and shifting identity is also part of Kinsey's thematic where his depicted visages are graphic mixtures that seem to react to the uncertain times.
We highly recommend you to take a close look of Kinsey's new body of work that will be on display until January 12, 2013.
Kinsey and Joshua Liner:
Dave Kinsey
Everything At Once
Through January 12, 2013
Joshua Liner
NYC