Juxtapoz
Damien Hirst "Verity" Sculpture
October 30, 2012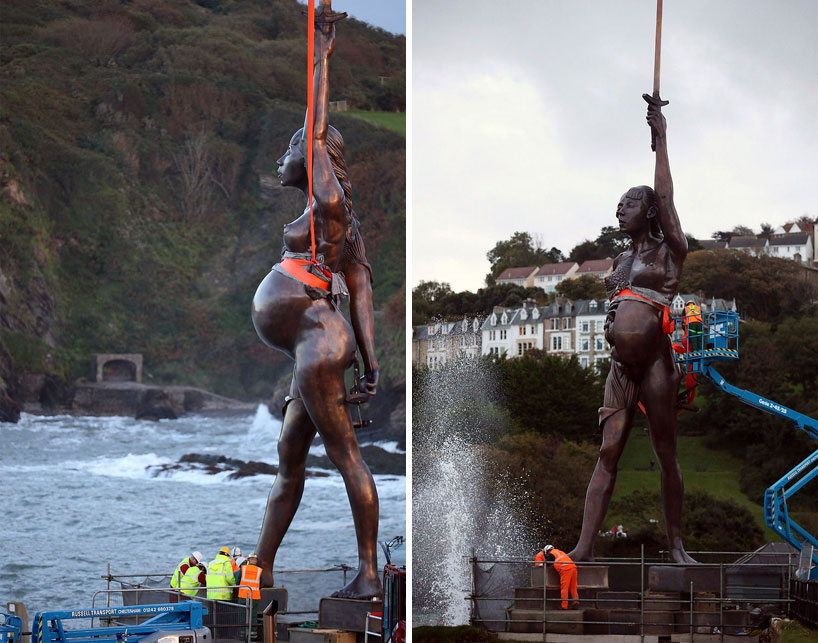 Finally, we found our Halloween costume. Recently, Damien Hirst's 66-foot bronze sculpture, Verity, was placed/erected/dropped in the coastal town of Ilfracombe, England. That is 66-feet of naked pregnant bronze woman holding a sword aloft standing upon legal books, with half her innards exposed and half her body just fully bronze and naked. For those into language, "verity" means "truth" in Italian.
From DesignBoom, "'Verity' was made in over forty individual castings with sand moulds at pangolin editions foundry in Gloucestershire. The frame was made in a single piece of stainless steel. the sword and upper arm is a single piece of glass fibre reinforced polymer and the entire piece underwent significant windtunnel testing in order to ensure it was capable of withstanding the forces of high winds and sea spray." And we assume Hirst casted everything himself.

The locals seem to be a bit turned off by the sculpture, but what do you think?