Juxtapoz
Curiot "The Creation of Nirak´tuh" @ FIFTY24MX, Mexico City
Jun 14, 2014 - Aug 03, 2014FIFTY24MX Gallery, Mexico City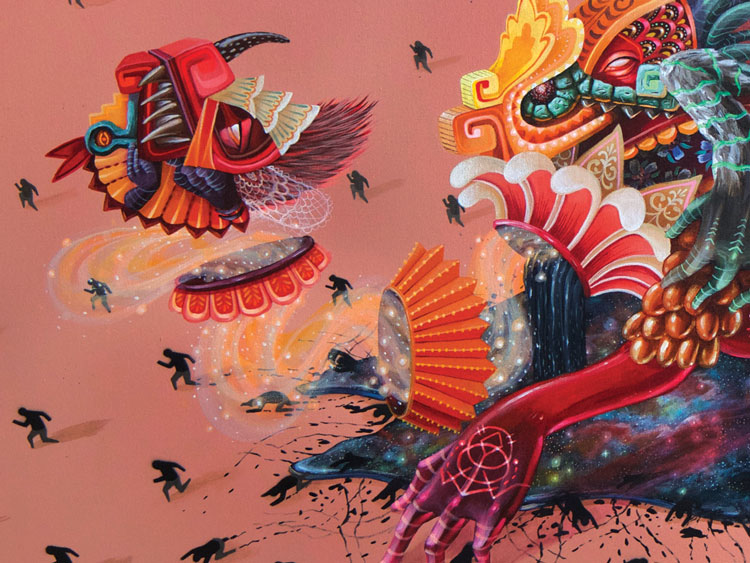 "The Creation of Nirak´tuh" is the most recent exhibit of artist Favio Martínez "Curiot" (Michoacan, México) presenting a series inspired in the element of fire as a component of the duality of Creation - Destruction. In this new series, Curiot creates a collection of characters lead by Nirak'tuh, the sun god, who announces a new cycle in the history of the planet. The bodies of these deities are conformed by intricate structures that unveil pyramids, animals, sea flora, stone effigies, embroidery, lava, cactuses, sacred geometry and several ornamental elements that complement each other with knitt and other material compositions.
This is how the creation of Nirak´tuh presents a group of archetypical creatures that reveal in their nature infinite universes that can be discovered layer by layer through the eyes of the spectator.

The show opens at FIFTY24MX Gallery in Mexico City on June 14, 2014.