Juxtapoz
Cope2 x Retna in the Bronx
March 07, 2012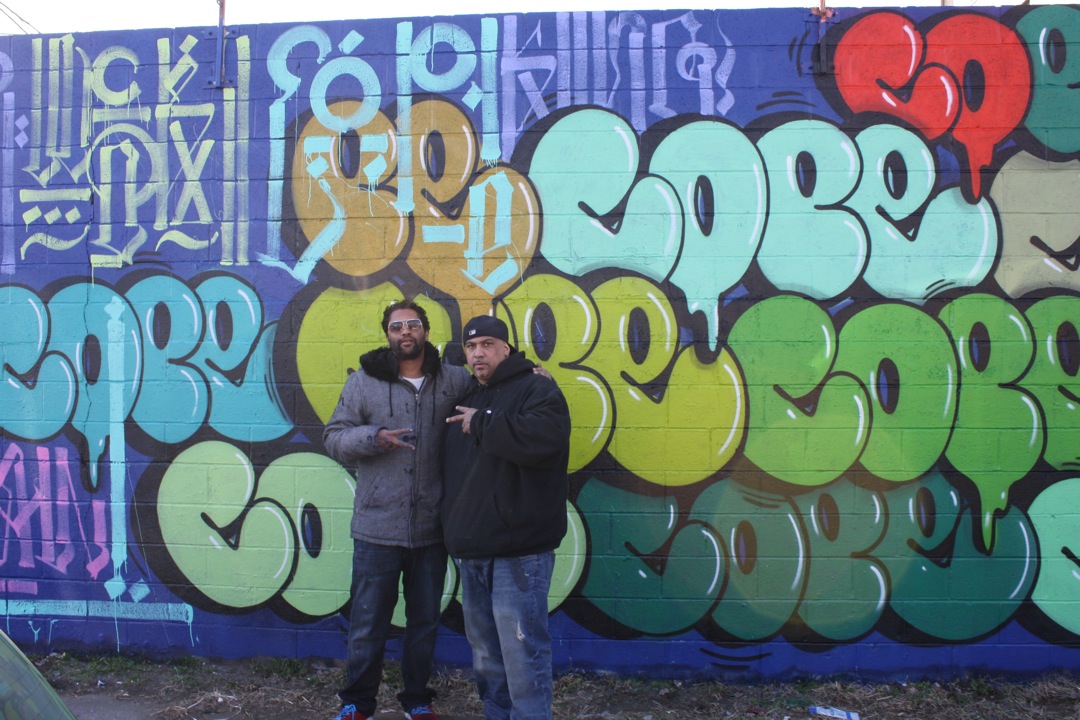 Yesterday, graffiti stalwarts from NYC and Los Angeles, Cope2 and Retna, collaborated on a colorful wall in the Bronx. As we wrote the other day,
Retna was working on the famed Bowery and Houston wall
in Manhattan, but found time to make it up north to the Bronx to work with Cope. Good results as always. Thanks to Cope and Indie for the images.