Juxtapoz
Converse x Juxtapoz: Wall To Wall Montreal featuring 123Klan
February 14, 2013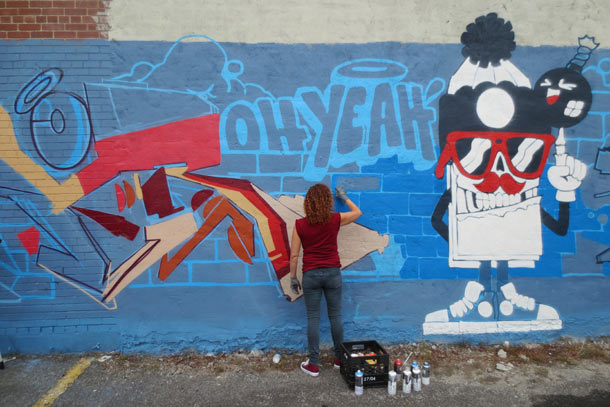 Over the past year,
Juxtapoz and Converse
have teamed on a unique project, Wall to Wall, where we invite an artist in a city in North America to create a semi-permanent mural based around the artist's interpretation of the iconic Converse star. Today, we look back on the mural created in Montreal by former Juxtapoz feature artists and design team, 123Klan. The piece was completed on Boulevard Saint-Laurent.
For Juxtapoz, we have been allowed to curate a project based around something we care about: murals and public art. And Converse has allowed us to invite an ecletic group of artists, from Lango, Dave Ellis, Troy Lovegates, Caleb, Vizie, Hitnes, 123Klan, and others to create brilliant works for the public to enjoy.
Juxtapoz x Converse Wall to Wall.
For all of Converse's Wall to Wall projects.