Juxtapoz
Converse Wall to Wall: Mike Shine
December 23, 2013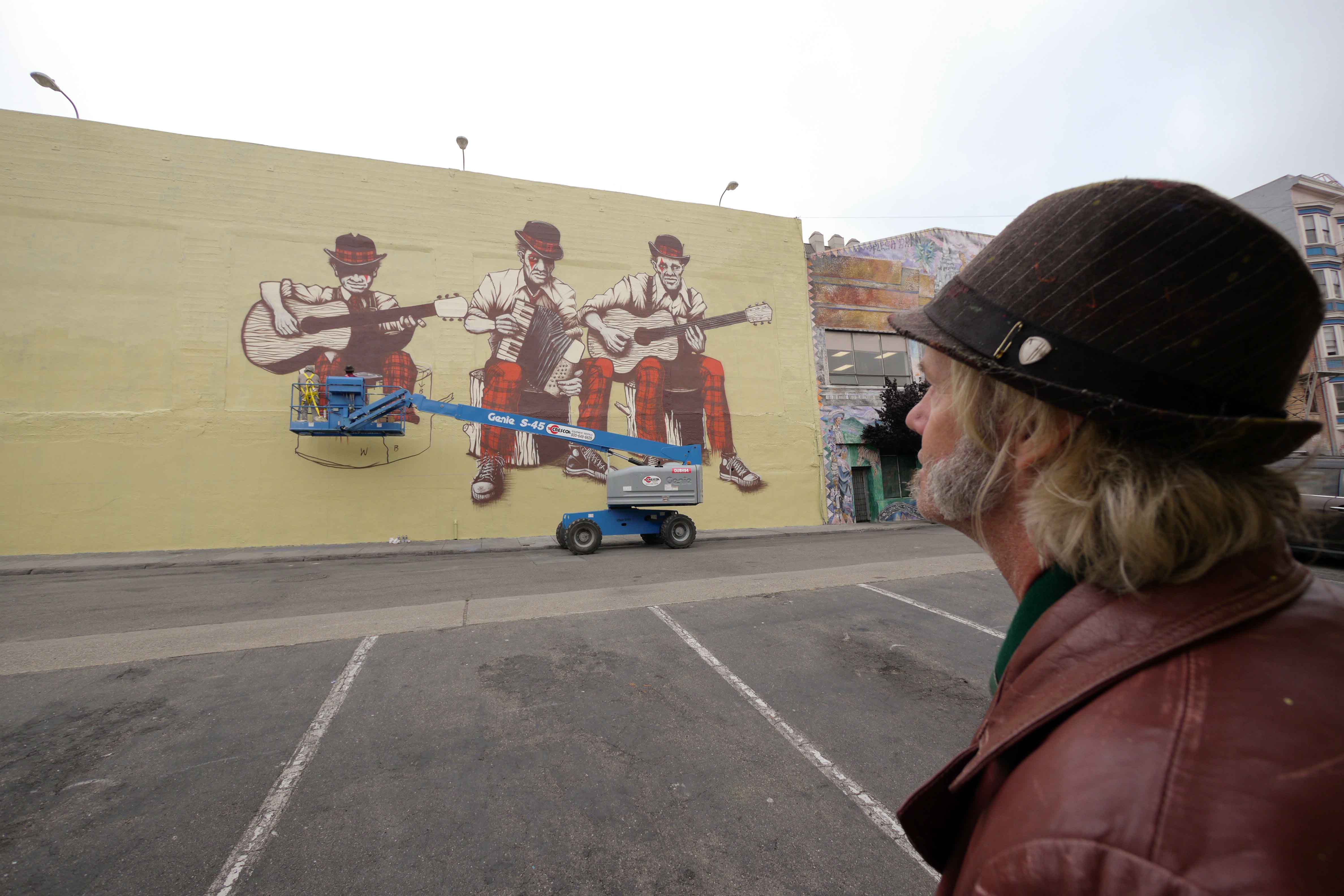 As you may have seen over the past few years, Juxtapoz has teamed up with Converse and a collection of artists in specific cities to create a special Wall to Wall project that appears on the back of our printed magazine each month. Today, we look at the incredible Mike Shine mural created in San Francisco that is featured on the back cover of the October 2013 (Tom Waits) issue.

As you know, Mike Shine was the cover artist of our March 2013 cover. As part of our Wall to Wall series with Converse, we curate a series of artists with both a connection to a given city and the magazine. Andrew Schoultz, Jersey Joe, Buff Monster, Ron English, Sage Vaughn, Beau Stanton, SEVER, and Steven Harrington are just some of the few artists who have participated in the program.

Visit Juxtapoz.com/Wall-to-Wall to follow the series.