Collectibles
Phlegm's Explorations of the Ancient Printing Techniques 
January 23, 2018
British artist Phlegm has spent the last few months locked in tiny studio trying out variety of printing techniques and playing with traditional crafts such as wood engraving, copper engraving, silk screen and copper etching. The impressive miniatures turned out to be practice pieces for his upcoming, self-produced limited edition release, Tributary.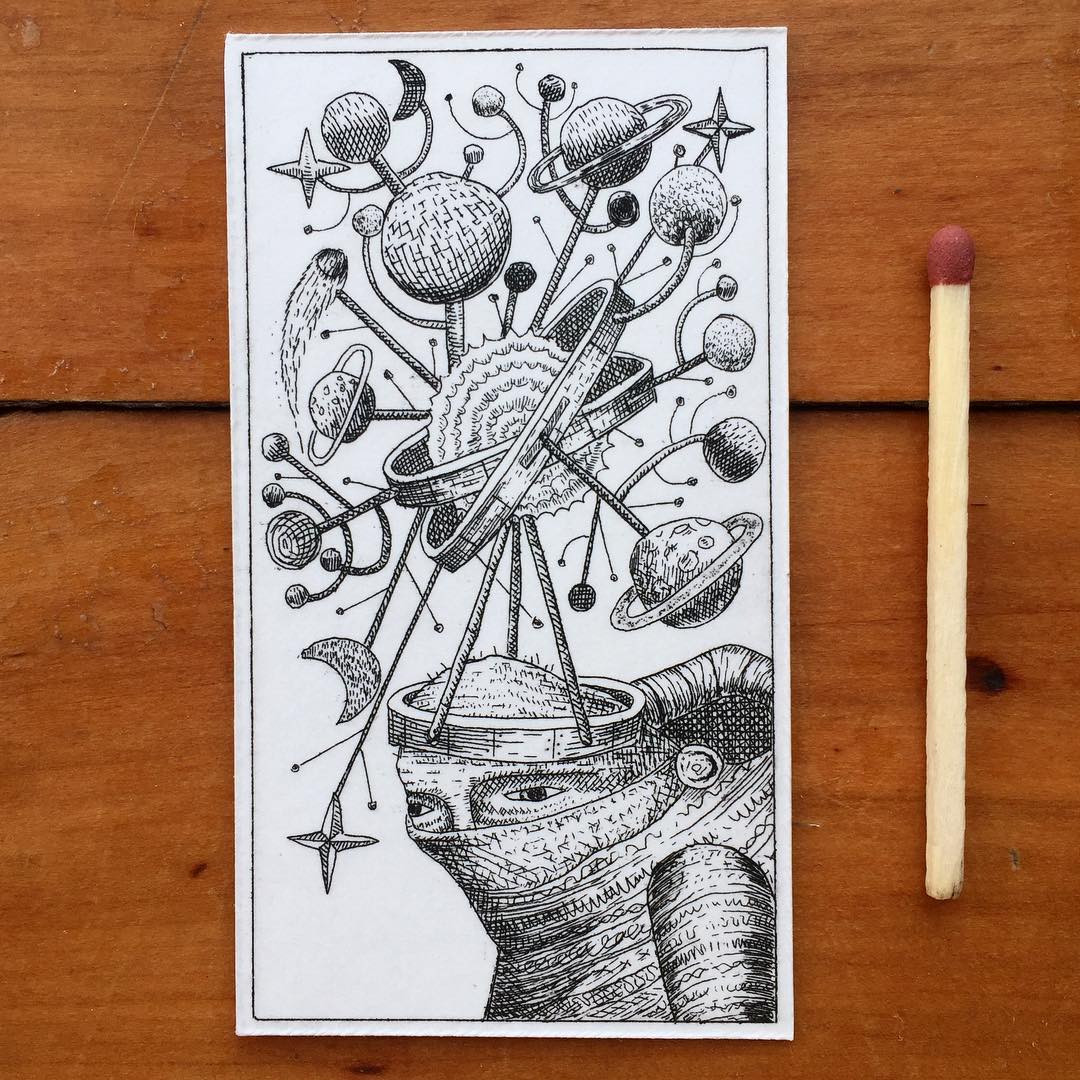 After painting large, multi-story murals worldwide for the last couple of years, Phlegm recently turned to other end of the spectrum—creating his smallest and most delicate works to date. When asked about the change, he says, "There's a connection between huge murals and working on miniatures. Its the fact that when you're up close you're blind to the actual picture. I think that's what keeps me interested. Getting lost in patterns and textures and then having a big reveal every time you step back."

As a huge fan of forgotten, traditional methods and tools, Phlegm sourced all the needed equipment and started recreating his peculiar universe and its inhabitants in a micro-scale. Slightly bigger than a match (as you can see in the gallery above), these rich beauties are constructed from endless grids thinner than hair lines, and completely produced by hand by the artist.




"I've made some crazy leaps forwards lately, its honestly just wild. I've not had such a steep learning curve since i first started years ago. I feel like in the next year or two i'm going to manage to make some really interesting work," says Phlegm on his recent endeavors which resulted in a limited edition print that will be available through his website on Wednesday, January 24th. Tributary is a classic Phlegm image showing one of his dreamy landscapes from cloud covered mountain peaks down to elaborate sewer system. Using printing technique that has been virtually unchanged since early in the 16th century, theses intricate copper plate etchings are closer to an original drawing than to an editioned work. "It's made me feel like every drawing I've ever done is just a rough sketch," he says, not hiding his excitement about the current results of his ongoing research and creative practice. —Sasha Bogojev

Photos by filmfreelancer.co.uk

instagram.com/phlegm_art/