Collectibles
Jeff Soto Print Retrospective At The Volcom Garden in Austin, Texas
June 08, 2017
Jeff Soto's amazing career of posters and prints goes on display in Austin with Volcom, and Juxtapoz contributing editor and columnist Michael Sieben reports from the scene.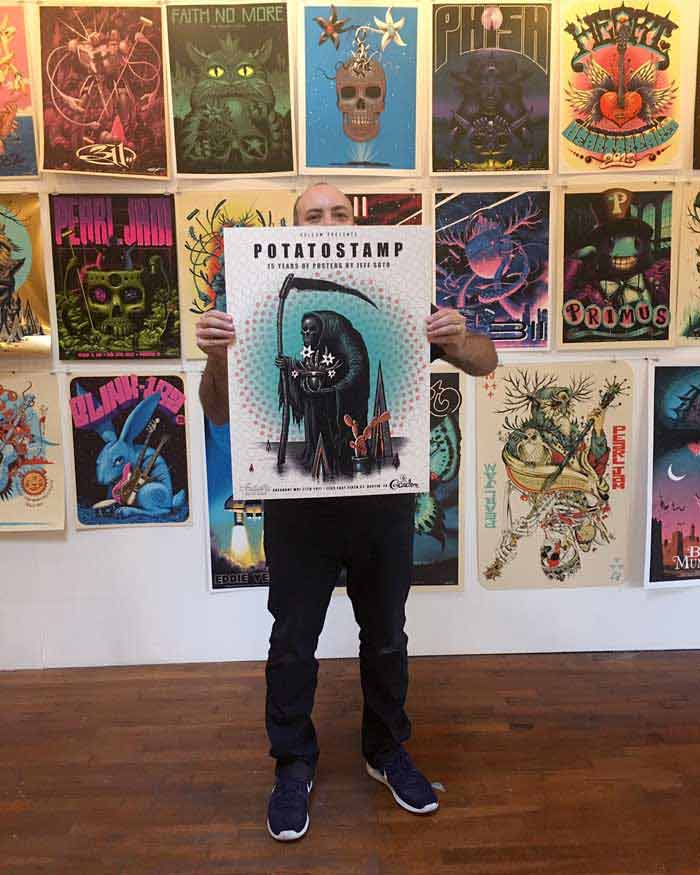 I've been a fan of Jeff Soto's artwork since the early 2000s, and I've always wanted to work with him on a project. When The Volcom Garden opened in Austin, it seemed like the perfect opportunity to reach out, invite him to Texas and showcase some of his art (God willing). I knew that Jeff had designed screenprints for most of his professional career, so I pitched the idea of a print show, and, to my surprise, he was totally receptive to the idea. What initially started as a best-of concept turned into a comprehensive retrospective of every print Jeff has designed over the past 15 years, since 2002 when he graduated from art school. Not only was this Jeff's first major exhibition in Texas, but it was the first time all of his prints had been shown in their entirety. For a curator, this is dream territory.
I know this alienates the online audience, but without physically being in the space and looking at the prints in person there's really not a good way to understand how detailed and amazing Jeff's work is. I present to you this close-up image of one of his prints so you can get a glimpse into the precision of his work. Jeff is a wizard. A goddam warlock. His art skills kill dragons (bad dragons). He'd make a good president, all things considered.
I'd like to thank Jeff for coming out to Texas and sharing his print collection with us. I'd also like to thank everybody that came out to celebrate this amazing body of work with us. The show will remain up until the 18th of June, so swing by if you can make it to Austin in time. If not, there's always the next show. We ain't going nowhere! —Michael Sieben