Juxtapoz
Christoph SIllem's "A World Around Disney"
July 06, 2012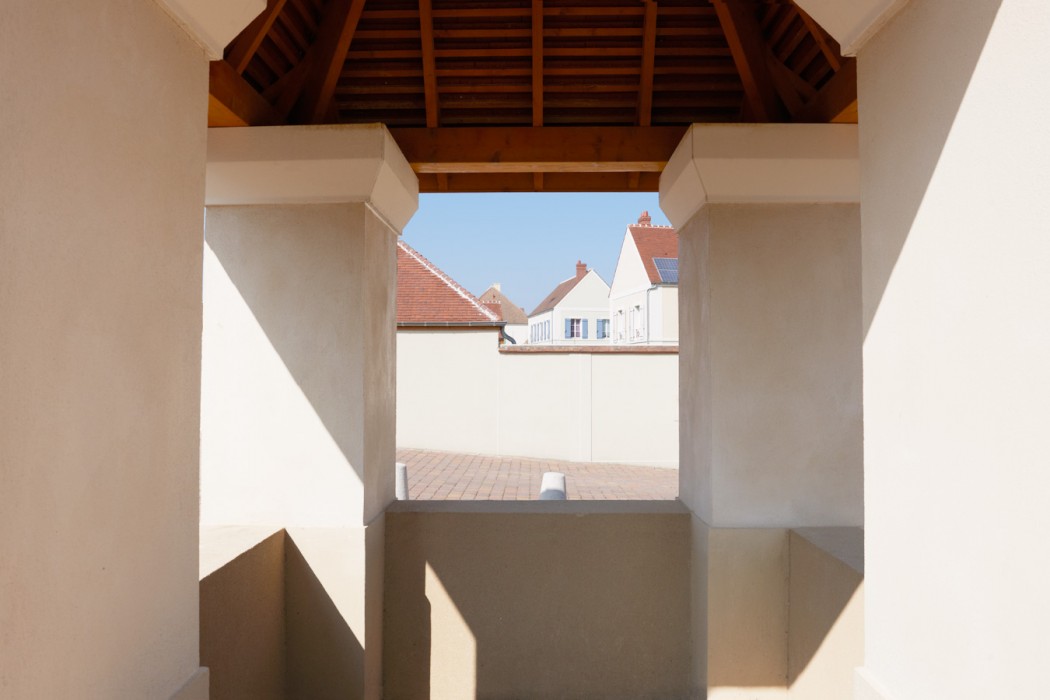 Wandering through Christoph Sillem's photographic series
A World Around Disney
is like wandering through a Disney cartoon. However, SIllem's photographs are not representing any kind of stage set. Sillem has discovered the community of Val d'Europe.
This surreal housing complex is the one that surrounds Disneyland, Paris, a large scale neighborhood erected to accommodate the employees of the nearby destination. Disneyland, whether it is in Anaheim, California or Paris, France, is an en environment entrenched in fantasy and non-reality, truly an escape to the land of Disney. What Sillem has discovered here is where that non-reality spills out of the park. The neighborhood is designed after Baron Haussman's architecture, the man who designed much of Paris in the 1860s. However, this neighborhood does not resemble the thriving metropolis of Paris. Rather, it seems much more like a plastic ghost town, and through Sillem's lens, it is difficult to perceive where fantasy ends and reality begins.
http://www.christophsillem.com/
via
.