Juxtapoz
Chandran Gallery and Juxtapoz Magazine present "The Chandran Gallery Beach House": Miami Beach, Dec 5-7
Dec 05, 2013 - Dec 07, 2013Chandran Gallery, Miami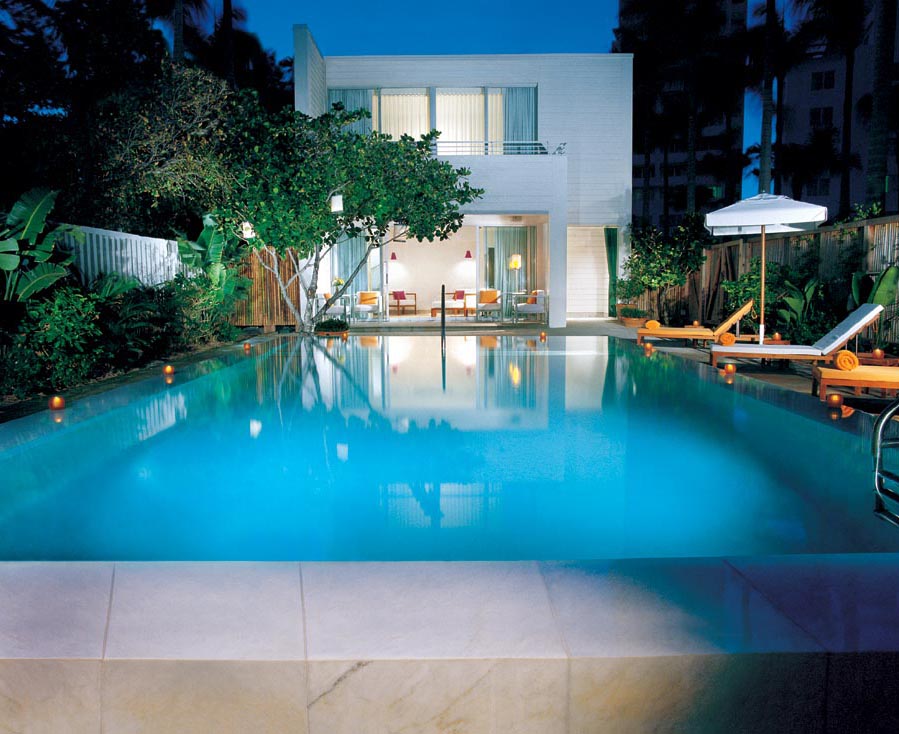 Ah, the Holiday season is upon us, and what better to make do with the cold weather than to head to sunny Miami Beach during the first week of December? And that is what we are going to do... On Thursday, December 5th, Singapore and San Francisco-based Chandran Gallery, in association with Juxtapoz Magazine, will take over the Shore Club's private villa in Miami Beach and host a series of events and installations by artists Swoon, Monica Canilao, Jason Jägel, Geoff McFetridge, and Andrew Schoultz. The three day event will feature a gallery displaying and selling works by the artists along with artist installations surrounding the Chandran Beach House pool and villa.
Artist Andrew Schoultz will expand upon the concept of his brick wall installation presented at the Monterey Museum of Art this past summer. The new work will exist in the lobby of the Shore Club, presenting an interactive experience that allows viewers to walk inside Schoultz's new body of work. Geoff McFetridge, acting as both graphic designer and fine artist, has been creating a series of minimal, impactful visuals for nearly 20 years. For the Beach House, McFetridge has curated a series of bathrobes for visitors to wear during their stay with full illustrations on both the front and back that will only be available at the Shore Club. Monica Canilao and Swoon, who have collaborated extensively over the past 10 years, created a special piece that had the artists passing one work back and forth expanding on the other's dialogue each time. Their work has been displayed in museum installations at MOCA and New Orleans Museum of Art. Canilao will also collaborate with Jason Jägel on a site-specific canoe installation that will float in the villa's pool. Jägel has been one of San Francisco's most prolific painters in recent years, famous for works done for cult-followed hip-hop acts MF Doom, Madlib, and the Stones Throw family. For the Shore Club, Jägel will create a new series of works on canvas and paper.
The Chandran Beach House at the Shore Club* (1901 Collins Ave, Miami Beach, FL) will be open to invites only from Thursday, Dec 5th through Saturday, Dec 7th.

Please RSVP here for the Chandran Gallery Beach House:

Please contact for Media Inquiries:

Jennifer Gross / Alanna Navitski
Evolutionary Media Group
Phone: 323-658-8700
Email: [email protected] / [email protected]