Juxtapoz
Casey Gray "Of Land & Sea" @ Circuit 12, Dallas
Sep 06, 2014 - Oct 04, 2014Circuit 12, Dallas, Texas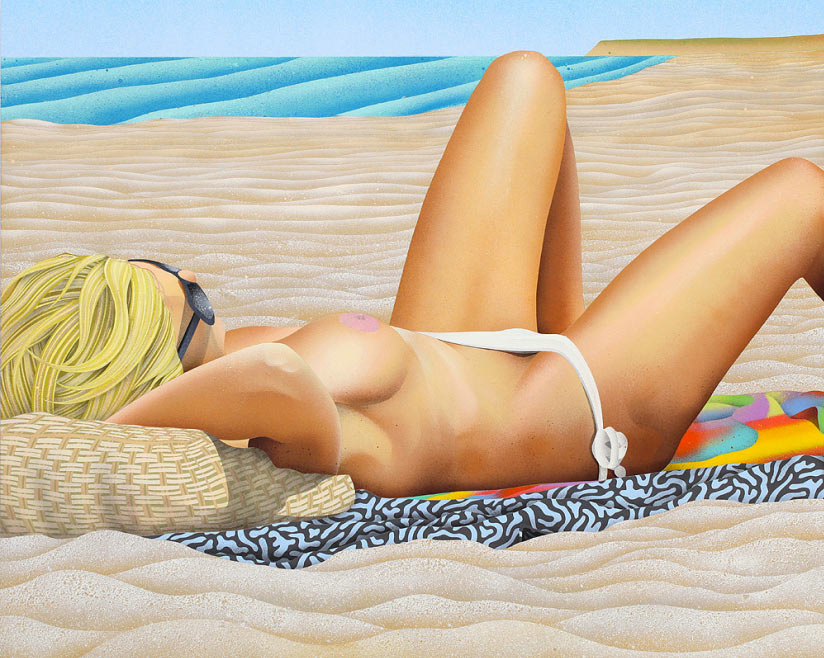 Originally published in the September 2014 issue of Juxtapoz Magazine:
San Francisco-based artist Casey Gray is one of the most exciting artists we have had a chance to cover over the past few years. He has a way of turning a painting of a flower or a table setting or a beach scene into a psychedelic blitz of color and geometric dizziness. When we first spoke to Casey Gray, his palette was definitely a reflection of growing up in California. "Growing up fifteen minutes from the beach, skateboarding and surf culture were a big part of (my aesthetic)," Gray told Andrew McClintock earlier this year on the topic of California, "I think that's where my color palette comes from. For the most part, that kind of counterculture scene which is fucking loud and optimistic."
On September 6th, Gray opens a new body of work, Of Land & Sea, at Circuit 12 Gallery in Dallas, Texas, and we asked him about how the new work was coming along.
"Earlier this year, I found myself with some extra time and thusly started experimenting with new ideas for my work. I cut a simple template out of paper, based on the old Spitfire Classics wheel graphic. I told myself, 'You have to make something using only this template and only these colors.' The next thing I know, I was staring at this ripple pattern block that was really interesting and optically deceiving. Eventually, I learned how to shape the block into representational forms which became the foundation for this whole new body of work.
"When viewed together, multiple works read like a sentence similar to Emoji characters in a text message, which I find to be a fertile language for exploring the feelings I have surrounding current issues. For me, the ripple has become a metaphor for the uneasiness I feel about the changing state of the contemporary landscape, our overdependence on technology, and the tension it's creating. Especially in San Francisco."
Casey Gray opens Of Land & Sea at Circuit 12 in Dallas on September 6, 2014. The show runs through October 4.
For more information about Casey Gray, visit caseygray.com