Juxtapoz
Bruno Novelli (9Li) "Materia Radiante" @ David B Smith Gallery, Denver
Aug 14, 2014 - Sep 16, 2014David B Smith Gallery, Denver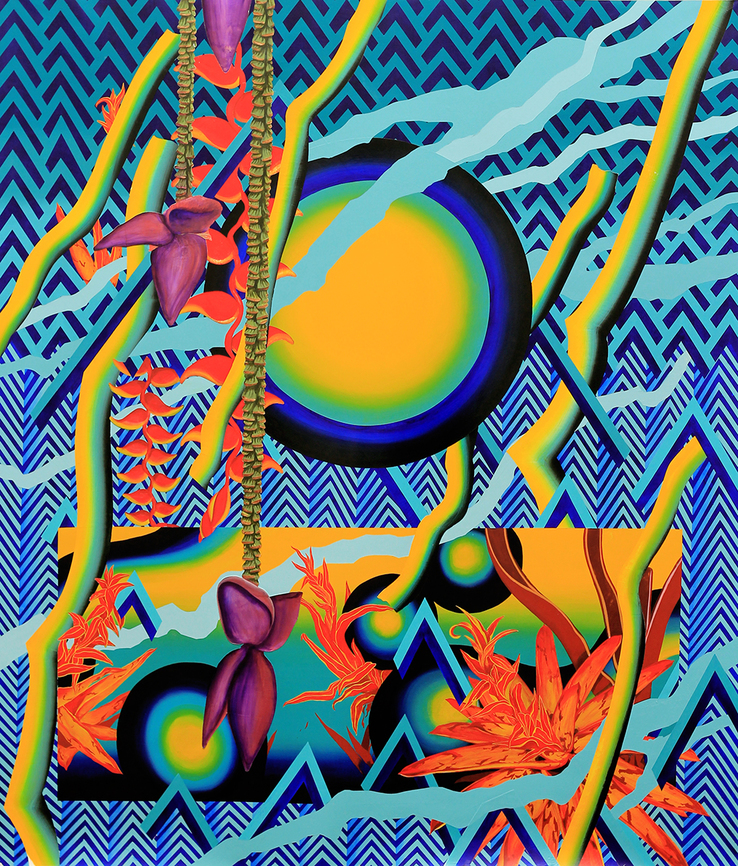 Brazilian artist Bruno 9Li, and artist we had a chance to collaborate recently with in Barcelona at the Moblie World Congress, is set to open "Materia Radiante" at David B Smith Gallery in Denver on August 14, 2014. Bruno has expanded on his abstract, psychedelic landscapes, building upon work that explores concepts "elucidated by French philosopher Henri Bergson in his work Matter and Memory."

Also from the gallery....

During his time in Colorado, and in conjunction with his exhibition at the gallery, Novelli will complete a public mural in Confluence Park, integrating the themes and concepts from Materia Radiante while considering the specificities of Denver. The mural project is in partnership with Arts & Venues Denver, as part of their Urban Arts Fund program. Novelli will be assisted in this project by local Denver artists, creating the opportunity for an exchange of ideas and creative collaboration between a visiting artist and local practitioners.