Juxtapoz
BRIC presents John Felix Arnold III's work in "Art Into Music" Exhibition
Feb 19, 2014 - Apr 27, 2014BRIC, Brooklyn, New York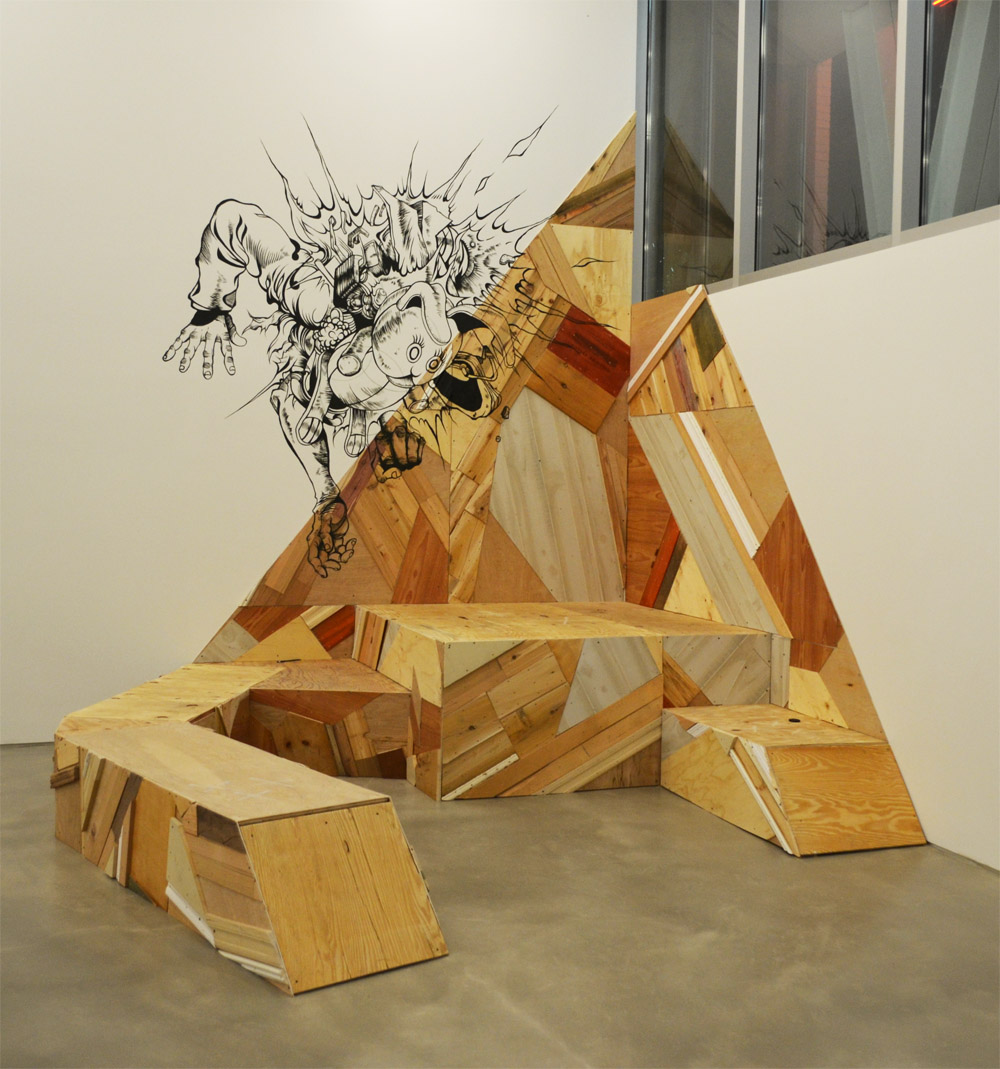 Our friend John Felix Arnold III is at it again. Creating environmental installations that incorporate drawing, performance, printmaking, and sound, Felix has built an interactive space, Gratitude and Transformation(s), to be used as a listening station by the public as well as for performances for the exhibition Art Into Music at BRIC House in Brooklyn.
The exhibition will feature 10 artists working in such varied media as installation, collage, public interventions, painting, text-based work, sculpture, and video. It will examine the myriad ways in which music inspires contemporary artists, as well as exploring the complex relationship between popular, mass media culture and so called "fine" art. Some artists work with the material platforms of music, whether archaic or current, including 33 RPM records, and boomboxes. Others portray the culture of music or explore music as a formative element in our personal and cultural identities.
The listening station in the gallery, designed by John Felix Arnold III, is constructed from found wood and painted in his bold "neo-cave painting" style, as he terms it. As a listening station, the work allows visitors to play lists of music curated by each of the artists in the exhibition, playlists that the exhibition artists listen to while making their work. The amazing artists in the show are: John Felix Arnold III, Karlos Carcamo, Jeff Kurosaki + Tara Pelletier, Arturo Meade, Rashaad Newsome, Bayeté Ross Smith, Dread Scott, Ward Shelley, Valerie Tevere and Angel Nevarez, and Audra Wolowiec.
Opening reception for Art Into Music is tonight at 7-930pm and it'll be on view through April 27, 2014 at BRIC House, 647 Fulton Street, in the Ft Greene neighborhood of Brooklyn.
Do your eyes and ears a favor and do not miss this show.