Books
Joe Roberts (LSD World Peace) Drops His Second Book "We Ate The Acid (61)A3HT3TA3)" This December
September 11, 2018
San Francisco-based artist Joe Roberts will be releasing his second book, We Ate The Acid (61)A3HT3TA3), this December. The book features a foreword by journalist and documentarian Hamilton Morris (Hamilton's Pharmacopeia on Viceland) as well as a conversation with gallerist and actor Leo Fitzpatrick (director of Marlborough Contemporary.)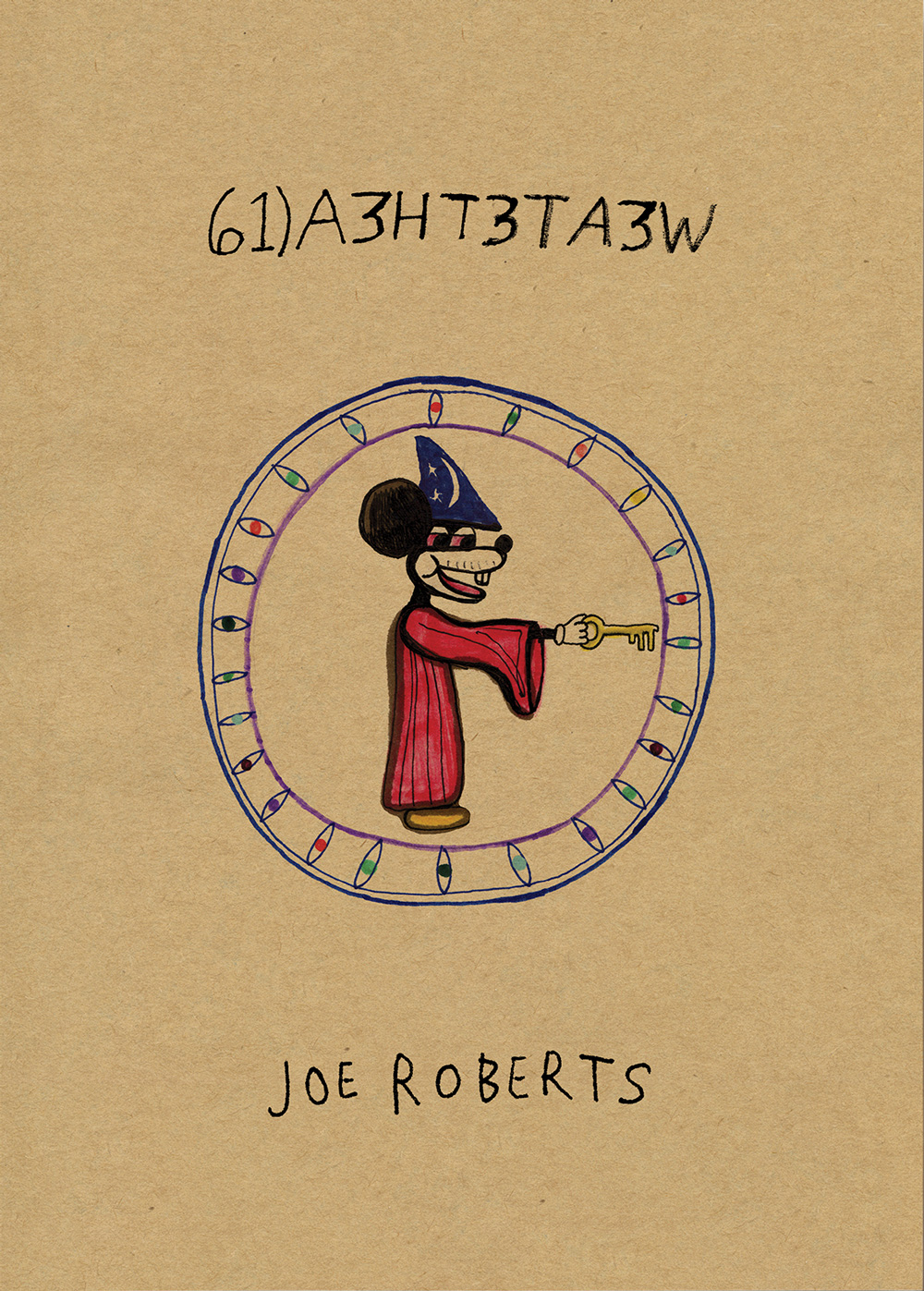 Roberts, who creates works which guides viewers through psychedelic scenery that tends to spiral into a cacophony of shapes, colors, pop culture figures and mystic symbolism. Existing somewhere between fear and curious euphoria, Roberts' trips wind through various terrain and media - incorporating collage, diorama, drawing and painting evocative of Jean-Michel Basquiat and Joseph Cornell.
Roberts boasts an impressive lineup of collaborations with musicians, filmmakers, and streetwear companies – most notably to date with Supreme for their Fall 2017 line, producing a line of signature t-shirts. We Ate The Acid features distorted pop culture references in increasingly phantasmagoric scenes where countless arches and pathways serve as portals to Roberts' psyche.
The book chronicles UFOs and chemical constellations as they appear in city and nature scenes alike, while alien faces and indigenous symbolism rest at the center of geometric mandalas. Fluctuating between dark landscapes and the tunnelling, termite-like architectural surges of smiley faces, Roberts prefaces the book's disorienting journey with an unpretentious declaration: "The way you choose to explore it is the way you choose to explore it. Make sure you take notes."
We Ate The Acid likens an art object itself, using various paper textures bound in a "skeleton" manner exposing the worn, traveled nature of its subject matter. As part of the first edition, an undisclosed number of artist prints will be placed inside a handful of books available on the publisher's website.
Published by Anthology Editions, We Ate the Acid is slated for release December 4th, 2018 at $35.00 (US) £28.00/ €30.00 (EU). Launch events and accompanying exhibitions are planned for San Francisco and New York.