Books
Exploring Over 30 Years of Skateboarding History: The Read and Destroy Magazine Book
July 20, 2018
The Read and Destroy archive are using Kickstarter to create a two-volume book that chronicles the history of the now-defunct RaD magazine. RaD documented skateboarding and youth culture in England from the 1970s, 80s, and 90s, ditching the glossy and indulgent traditional magazine design for a stripped down, D.I.Y aesthetic. The project brings together writing, design, and photographs from some of the original editorial team at RaD, offering a comprehensive story of a culturally significant magazine.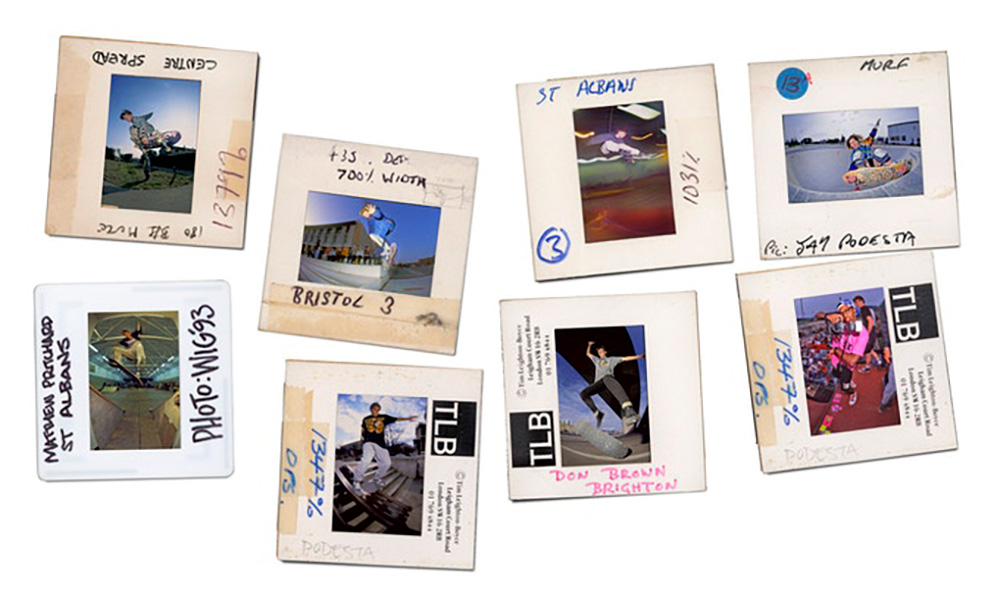 "RaD documented a unique time, place and attitude within youth culture – significantly capturing skateboarding's death, re-birth and progression. For a generation of 1980s youth; pre X Games and the internet, the magazine was a vital connection to their subculture; featuring all the best visiting US professional skaters and showcasing skateboarding talent, both amateur and professional from across the UK and Europe. Under the editorship of Tim Leighton-Boyce an experimental, seemingly irreverent approach quickly established itself – the end result, closer to a fanzine than a traditional glossy news-stand publication. Read and Destroy (preconceptions).
Skateboarding had a vibrant, messy energy as it emerged from the underground and the RaD photographers caught it. These two volumes reunite Vernon 'Jay Podesta' Adams, Tony 'Dobie' Campbell, 'Mad' Mike John, Tim Leighton-Boyce, Paul Sunman and Wig Worland. In addition to these key 'staff' photographers, the book will feature highlights from original contributors including Skin Phillips, Andy Horsely, Thomas Campbell, James Hudson, Percy Dean, Leo Sharp, J. Grant Brittain, Spike Jonze and Chris Ortiz amongst others. The main feature of this publication will be the skateboarding that featured in RaD, and more to come later for BMX content.
A new generation of skateboarders, designers and academics are responding with enthusiasm to the original magazines, their energetic content and powerful photography. Today's audience increasingly view the publication as a valued piece of social history – and for those who lived through it all, it is already a treasured part of their youth (you know who you are)."––From the kickstarter page.