Juxtapoz
Best of 2012: Bic Pen Illustrations by Juan Francisco Casas
December 26, 2012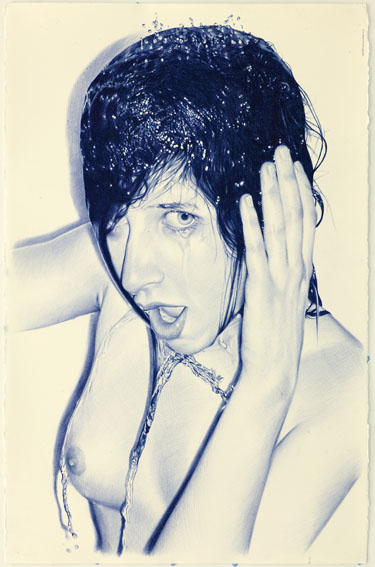 What we wrote on March 9, 2012:
We just stumbled across the works of
Juan Francisco Casas
, a Spanish artist who creates these fantastic nude/sex scene'd drawings with only a Bic pen. Casas captures his models in a consistent backdrop: bed, showers, or taking pictures... you get our point here, there is going to be some nudity in these drawings. Just enjoy the skill, if you will. (
via
)
As stated on his website, Casas' work is represented in major collections including the Museum Artium or the ABC Museum and in private collections around the world.