Juxtapoz
Behind the Curtain: Barbara Kasten @ Jessica Silverman Gallery, SF
January 16, 2013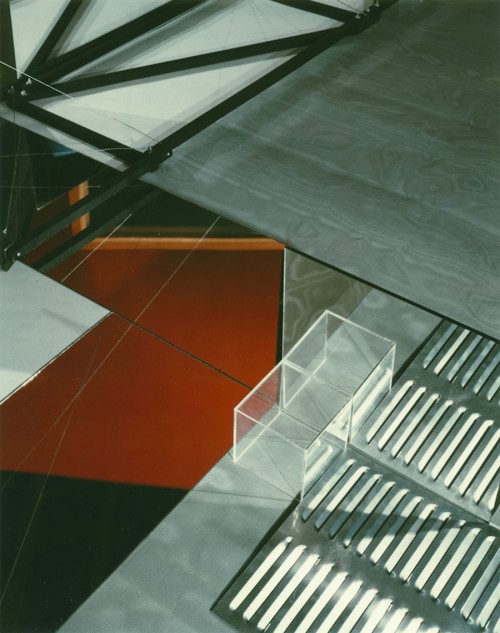 On view until January 26 is Barbara Kasten's
Behind the Curtain
at Jessica Silverman Gallery in San Francisco. These photographs depict beautiful abstractions of space, light, form, and color that are presented in an unusual gallery arrangement that is very low-lit, itself a worthy subject for one of Kasten's photographs. Definitely worth a visit if you can catch it before the last day. Here's a bit from the press:
""Behind the Curtain" brings together a selection of Kasten's photographic work, including vibrantly colored Polaroids from the 1980s and restrained archival pigment prints from the 2000s. These works will be shown alongside a new video installation titled 
Glass Curtain
, which projects patterns of light and shadow onto mirrors and across the gallery space.
Since the early 1970s, Kasten has created geometric abstractions by photographing sculptural installations  made out of materials such as glass, mirror, sheet metal, plastic and paper. Enlivened by direct and refracted light, these inventive photographs function as both engaging 2-D images as well as ambiguous records of 3-D sculptures. The works hark back to and comment on the paintings of Russian constructivists like Kazimir Malevich. They also pre-date and speak to the work of younger artists such as Thomas Demand. Whether in still or moving pictures, Kasten consistently creates dazzling optical events that have a satisfyingly puzzling sense of scale and space."
http://jessicasilvermangallery.com