Juxtapoz
Art San Diego 2012
September 12, 2012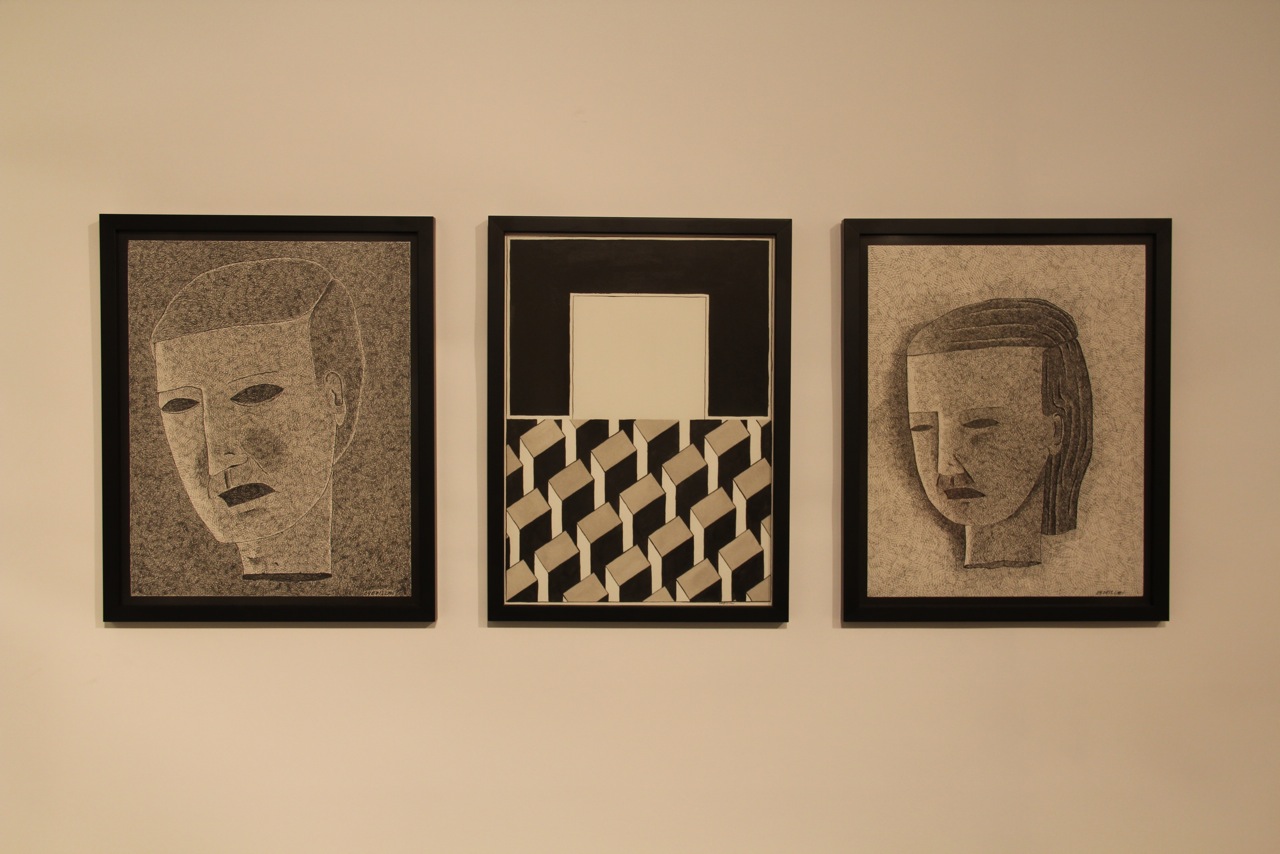 This past weekend, Balboa Park's Activity Center hosted 
Art San Diego
, San Diego's annual art fair. San Diego is not a bad place to be in the beginning of September, not only did the region offer pleasant weather (which at times got a bit hot inside the Activity Center), but also some great showings by some of the area's finest art exhibitors like
Quint Contemporary Art
and 
Double Break
, among a few others. Here we sample some artworks by Mel Bochner, Louis Schmidt, Matt Coors, Emily Grenader, Noah Doely, and Kennan Hartsten.
Emily Grenader
's crowd paintings are a superb amalgamation of characters oozing personalities that are cramped in a strangely isolated space. Her crowd videos are also a treat to be seen, compiling short video clips into compositions entirely similar to the paintings.  Louis Schmidt and Matt Coors (co-owners of Double Break) both had a series of drawings and prints on view, giving a glimpse to the art production these two steadily churn out while still successfully running one of the most exciting up-and-coming art spaces in San Diego. Also in Double Break's booth was an ambrotype print by Noah Doely, an artist featured in Juxtapoz's August 2012 issue, who has recently relocated from San Diego to Iowa to teach photography as a professor at UNI. Quint, always a strong presence in the San Diego gallery scene, had a large collection of Mel Bochner's works on view alongside an installation by local artist Keenan Hartsten, which too, did not disappoint.
So if you missed out on the action, here are some images of our top picks from the maze of booths sampling San Diego's art scene.
Noah Doely: