Juxtapoz
Art Basel 2012: Pulse
December 08, 2012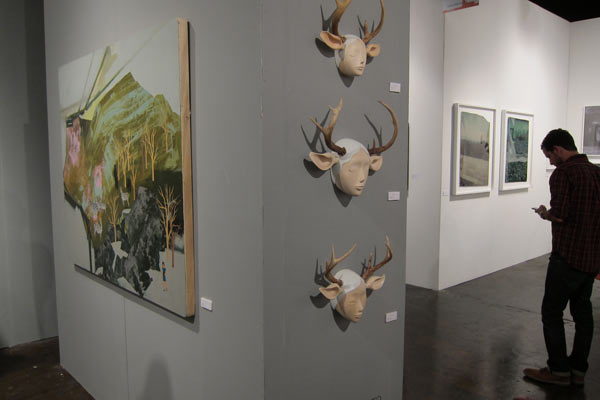 We wanted to make sure we shared with you another fair before the madness of
Art Basel Miami Beach 2012
comes to a close, and the
Pulse Art Fair
was one of the strongest of the week for us. David B Smith, Jonathan LeVine (who hosted a booth entirely of Space Invader's Mission Miami project, and brilliant film screened in South Beach this week), Joshua Liner, Narwhal, Mark Moore, and LeBasse Projects were just a handful of standout booths from Pulse... even Diddy stopped in.
Kris Lewis and Gregory Euclide at David B Smith:
Yoskay Yamamoto and Seonna Hong at LeBasse Projects:
Steve Powers, Kris Kuksi, and David Ellis' amazing talking Elmo creeper at Joshua Liner... 
Andrew Schoultz (Diddy bought some gold flags this weekend...) and Julie Heffernan at Mark Moore
Mark Mulroney: