Juxtapoz
Announcing Juxtapoz Editions: Tahiti Pehrson Zine
December 13, 2013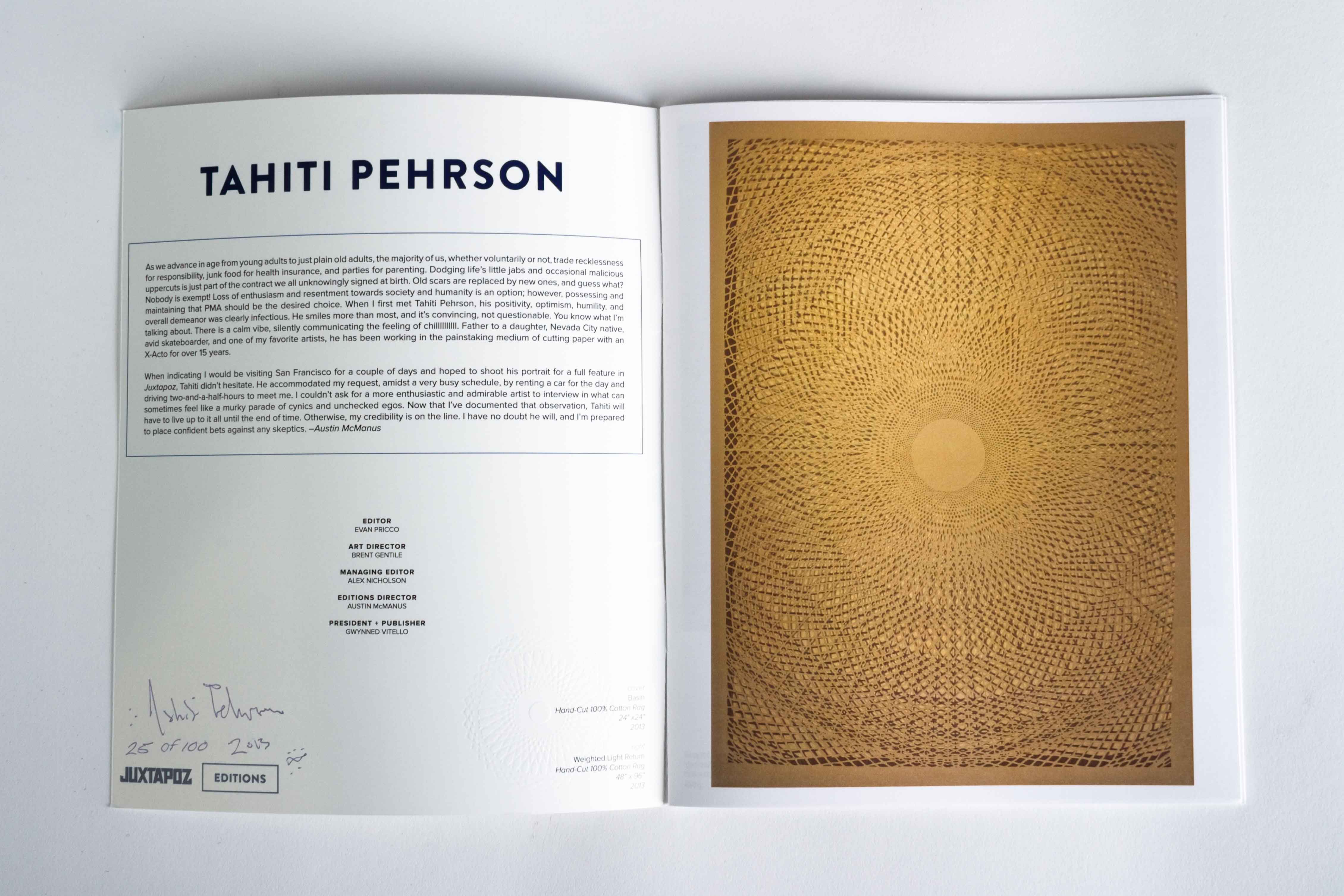 We're excited to announce Juxtapoz Editions, a new series of Zines, Prints, Books, and Collectable from the Juxtapoz office! We start off the series with a Zine from Tahiti Pehrson, featured in the November 2013 print magazine, showcasing one of the most unique artists working in Northern California today.
With incredible intricate, detailed X-Acto knife cut paper works, Tahiti has transformed spaces with both a handmade and immersive installation and fine art. Tahiti's zine features 20-color pages, signed and numbered, printed in the USA, and was released in conjunction with West Coast Craft held in San Francisco from November 16—17, 2013.
Signed and Numbered Edition of 100, get one here.