Juxtapoz
Andrew Schoultz @ The Shore Club, Miami, Dec 5—7
November 26, 2013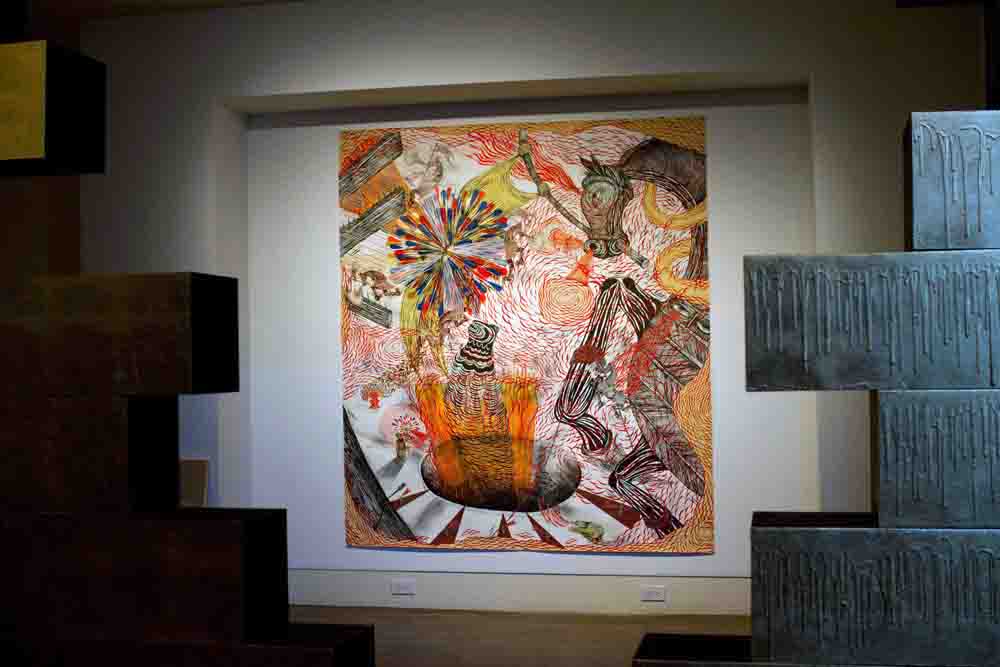 As we noted on the site recently, Juxtapoz and Chandran Gallery are presenting a special art gallery exhibition and installation series at the Shore Club in Miami Beach during the Art Basel week festivities, December 5—7. Amongst a few parties (and a special performance by the Black Lips on Thursday, December 5), Andrew Schoultz will be creating a special installation on the Shore Club property, expanding upon an installation the San Francisco-based fine artist created at the Monterey Museum of Art this past summer.

Here is the press release info on Schoultz' installation work for the Shore Club:

For the first time, Schoultz will produce a major 3D installation in Miami. Originally shown in his solo exhibition at the Monterey Art Museum, "Gold Brick Wall" consists of an edition of 96 bricks brushed with 23-karat gold leaf and an edition of 20 cash-coated bricks. Each brick is signed and numbered with a certificate of authenticity, and available for sale for $200 on a first-come-first-serve basis. Sponsored by Chandran Gallery the installation and related series of special events will also include projects by Swoon, Monica Canilao, Richard Colman, Jason Jagel, Geoff McFetridge, and Shepard Fairey, as well as a performance by experimental artist/musician, Sorne.

The bricks will be for sale for $200 at the Beach House on Friday, December 6, from noon-3pm.

Taking place at the Shore Club in Miami Beach (1901 Collins Ave), the temporary exhibitions will remain on view to the public through Saturday, December 7th, from 9:30am to 4pm daily.

Schoultz will also have work up at Miami Project with Mark Moore Gallery, so be sure to check that out as well...

Here is the video we produced for Schoultz' show this past summer.