Juxtapoz
Andrew Schoultz "Last Hand" Print & Giveaway
August 27, 2014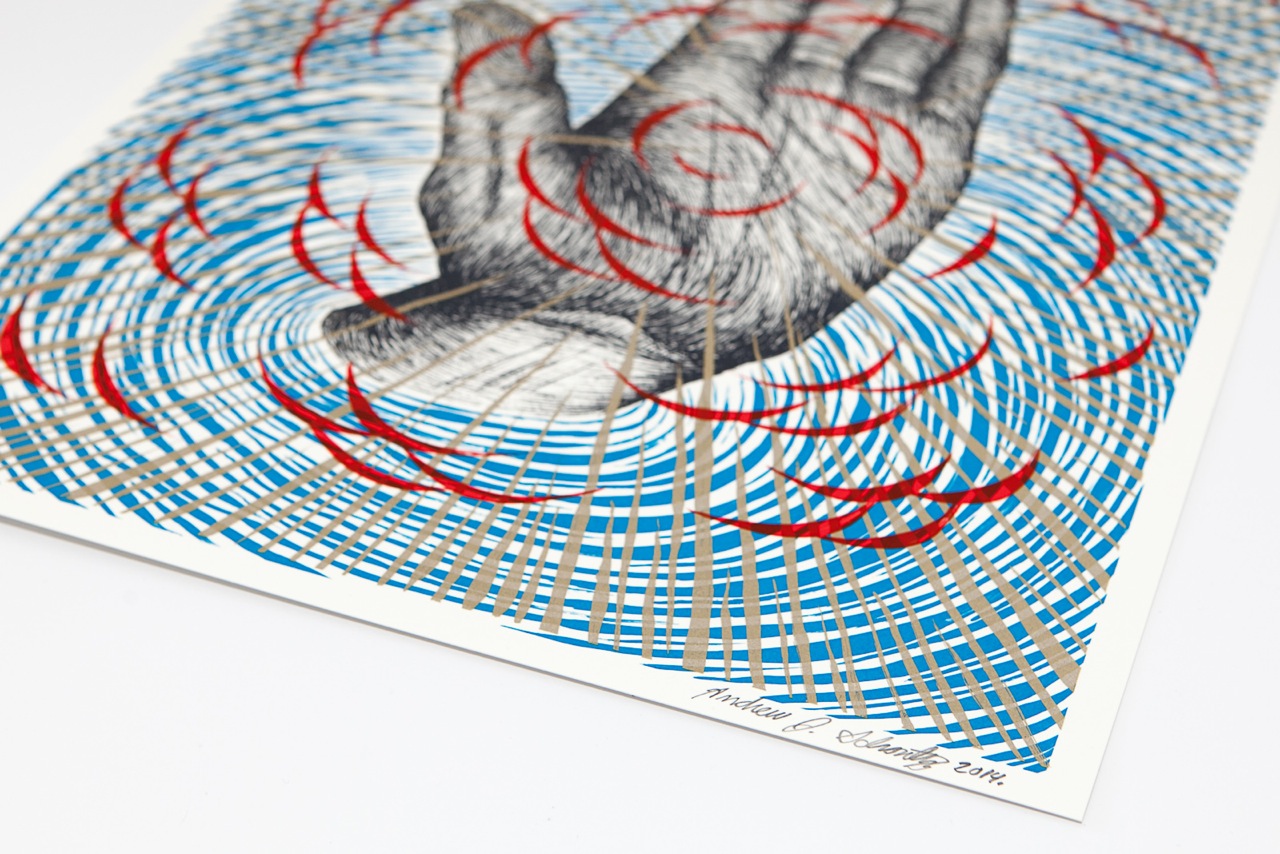 Today, August 27th, at 12:00pm PST, Andrew Schoultz will be releasing a limited edition screen print in collaboration with Berlin-based print shop Draw A Line. Andrew's art shows repetitive themes of war, imperialism and socio­political hardships. The DRAW A LINE edition 'Last Hand' can be interpreted as nature's final warning to mankind in a world of environmental crisis and an ongoing depletion of natural resources. Schoultz works with a method of layering his recurring motifs.
We will be giving away two copies of the print. To enter, simply follow Juxtapoz and Draw a Line on Twitter, share the post and we will select two people at random from the hashtag #JuxLastHand!
Follow Juxtapoz
Follow @JuxtapozMag
Follow Draw a Line
Follow @drawalineberlin
Share This Post
Tweet #JuxLastHand
"Last Hand" by Andrew Schoultz
Edition of 40, 4 color screen print, 30 x 40 cm (11.8 x 15.7 inches), 300g Munken Pure , signed and numbered by the artist.
Find out more about Draw a Line and read an interview with Andrew Schoultz here.