Juxtapoz
An Update with Jules Julien
July 09, 2014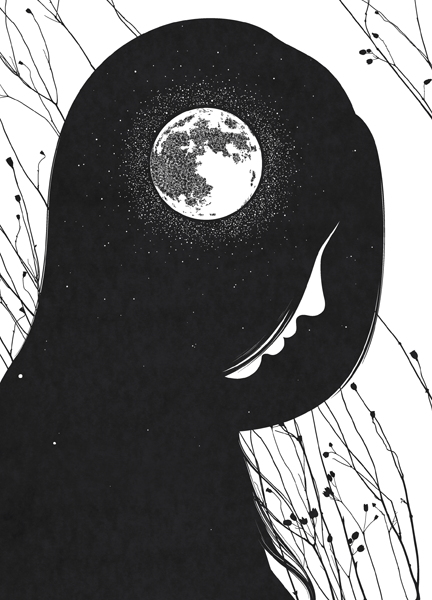 Originally published in the September 2013 issue of Juxtapoz Magazine:

Over the past decade, the worlds of design, fine art and commercial art have become more blurred than ever. We sat down with Jules Julien, one of Europe's multi-dimensional talents, to discuss his emergence as an international commercial designer whose recognition has forged a bridge to the province of exhibition art.
Evan Pricco: Do I call you a graphic artist, an illustrator, or simply an artist who can do many things?
Jules Julien: A few years ago, I would have said an illustrator or a graphic artist, but with time, my profession is drawing itself towards simply an artistic career. It was not easy at the beginning to see it this way, and it wasn't easy to make the choice to be a fine artist and to make it possible, but my pleasure is the creation and opening of new doors in my head.
Are you working solely as a digital artist, or do you make a lot of hands-on work as well?
I work digitally. I know today this is not really appreciated by some people, but this is my culture, my tool. As a perfectionist, I love to be sure that I am able to create something exactly how I want. I'm not really interested in being skilled with my hands. I love to create a universe; poetic pictures with real ideas. For me, the digital tool is the most minimal that I can use, and the most contemporary. I think what is essential is what you do, not how you do it. To use a computer as a tool is not a synonym for quickness.
I love how your work is minimal and abstract but extremely expressive. Who were some of your influences?
I think I am very sensitive, too sensitive perhaps. In my experience in advertising, I have learned to create pictures that register to a broad audience, and when I started to create these personal drawings, I kept this taste for strong and universal pictures. My influences tend to have a universal, broad spectrum of talent: fashion artists like Pierre Debusschere, Raf Simons, Bernhard Willhelm, and legends like Tim Burton, Tadanori Yokoo, Théo Mercier for his humor, and Hedi Slimane for his photographic diary.
How did you start to gain commercial work? Did being a designer lead to the opportunity to do fine art work, or was it the other way around?
Before I started creating fine artworks, I was an art director in advertising, mostly a freelancer. I was getting a bit tired of working this way, just doing the commercial angle without real finality, except money. I decided to take a break and concentrate on what I really love, art. So I took one free year to spend only working on drawings. Then I regrouped, sent my portfolio to magazines that I loved, and they have all answered that they were interested in contributions. My background in both advertising and personal art allows me to quickly find ways to express myself for galleries or clients.
With your international representation in the US, mainland Europe, and Japan, what sort of work do you get from each place? Is it all different?
My work isn't what ends up different; the agencies themselves are what's different. One is more in fashion and music, the other more in advertising and brand communication, and the other in arts and events. The range permits me to taste many configurations. In another way, I'm still very engaged with my personal thing and continue to work hard on group and solo shows in galleries. This year, two galleries have invited me to be represented in their countries, Germany and Spain. I concentrate on my artistic work and leave the commissioned works to my agents.
What are some recent projects you have been working on?
My last works are good examples of what I do best. My solo show, Blackout, at Rise Berlin Gallery, featured a series of illustrations for a big worldwide brand of trains that decided to communicate only with illustrations for the past four years. I am currently exhibiting in a Parisian gallery, Hélène Bailly, in a group show called Lyrics. And I have works in the Purple Book, launched this summer, illustrating the Story of the Eyes by Georges Bataille. Right now, I am starting to think about my upcoming solo show at Espai Tactel in Valencia, Spain.

Do you consider your works representative of a certain tradition? A French tradition?
I am not really sure about that. Firstly, in France, digital art is not really popular. French galleries prefer the "pieces uniques" when you draw. Secondly, today my culture is really worldwide. I know that my style is really appreciated by Japanese and British people. French people appreciate my work, too, but there is this awkwardness that they can't tidy me up into a compartment like illustrator or artist. Last month, I left Paris to move to Amsterdam, a very important move for me, to question myself and experience something new. But my favorite place is Tokyo, and each year I go for a few days.
For more information on Jules Julien, visit JulesJulien.com
Subscribe to Juxtapoz Magazine and get the current issue FREE.