Juxtapoz
New Mural by Amos Goldbaum in San Francisco
August 25, 2014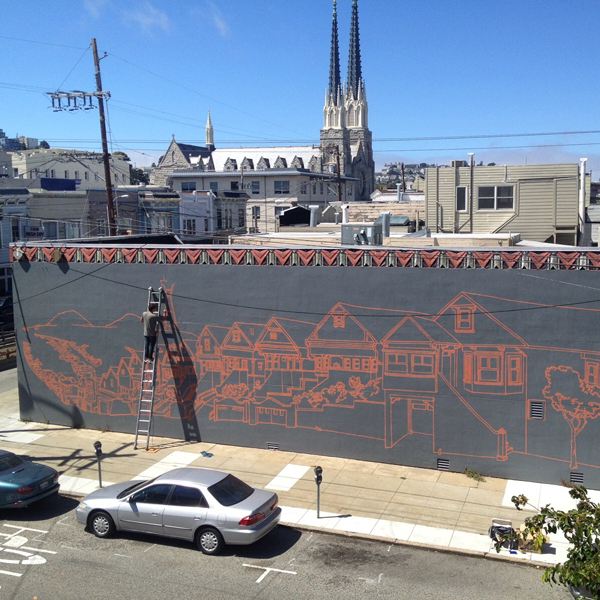 Amos Goldbaum, a beloved native San Franciscan, has been drawing and selling prints and t-shirts on the streets and at fairs throughout the city since 2005.
His unique line drawings of San Francisco landmarks like the Ferry Building with the old Embarcadero freeway, Candlestick Park, Bernal Hill, and Dolores Park with the old playground evoke SF from the early 2000s. And nothing does that more than his Muni street car. "The Muni train drawing I did to add to the already burgeoning number of Muni-related art and t-shirts out there. I wanted to do one of the old Boeing trains that I grew up riding. They had a great shape and sweet color scheme." I agree.
Now Amos has painted a mural! And the neighborhood is loving it!
Check out his Twitter for live updates of where in SF he'll be selling his wares.
Stay tuned for more from this amazing young man.
~Lalé Shafaghi