Juxtapoz
Alex Lukas "Prints & Photographs; Copies & Concrete" @ Breeze Block Gallery
Jan 09, 2014 - Feb 01, 2014Breeze Block Gallery, Portland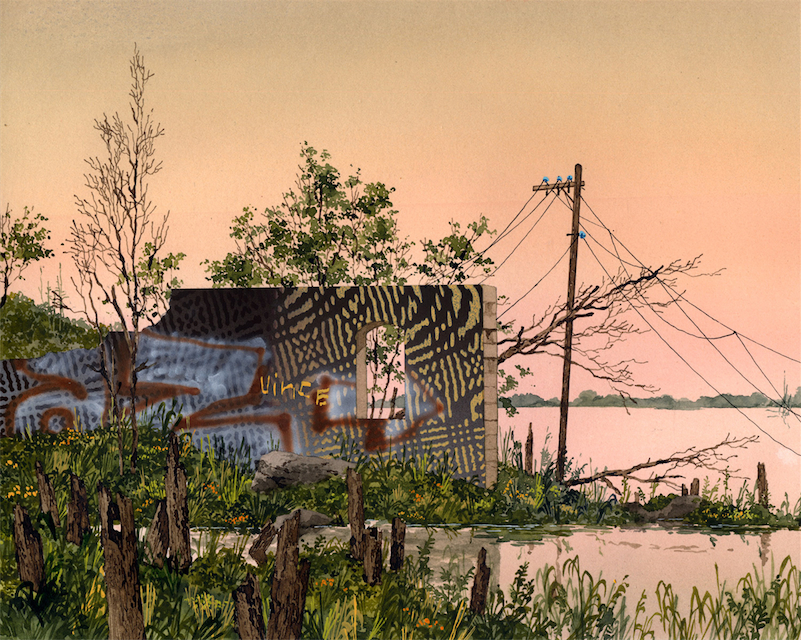 Alex Lukas will be opening a solo exhibition, "Prints & Photographs; Copies & Concrete," at Breeze Block Gallery in Portland, Oregon this Thursday, January 9th, 2014. Lukas will focus on the involvement of printmaking practices in his ongoing investigation and recontextualization of the familiar American landscape...
In addition to his painting and drawing practice, Lukas is self-taught printmaker with a background in 'zine publishing and non-traditional use of print media. For this exhibition he will present several new editions, a new artists' book, diazotypes, sculptures, offset lithographs and unique works based in printmaking as parts of an ambitious installation at the gallery. Eschewing the concept of using print merely as a means of reproducing an already existing image, all of the work presented here is unique to it's medium.
A highlight of Prints & Photographs; Copies & Concrete will be the release of a brand new print portfolio created for the exhibition. Containing 12 images all measuring 11 x 17 this edition of 15 will include offset lithographs, screenprints, digital c-prints, diazotypes and unique photocopies.
The exhibition will also feature several of Lukas' landscape drawings.