Juxtapoz
Abstractions in Nature by Pard Morrison
January 23, 2012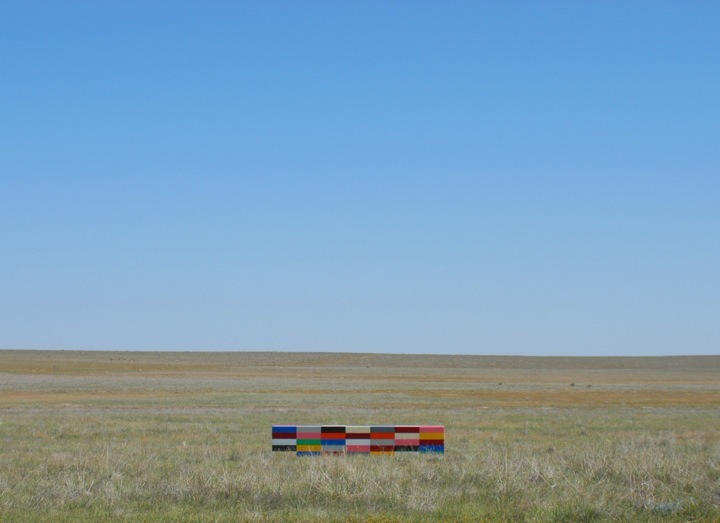 Colorado-based artist Pard Morrison creates geometric abstractions that he places in nature and captures them with photography. What we really hope is that Morrison leaves the pieces be for a random person to come across. That would make the project even better.
Morrison also creates gallery work, with
DesignMilk
noting, "He fabricates each labor-intensive piece himself out of welded aluminum. Each color of pigment is fired onto the aluminum separately and must cure before moving on to the next color, very similar to how ceramics are glazed.