Juxtapoz
A Shared Space: Kaws, Karl Wirsum, and Tomoo Gokita
September 10, 2015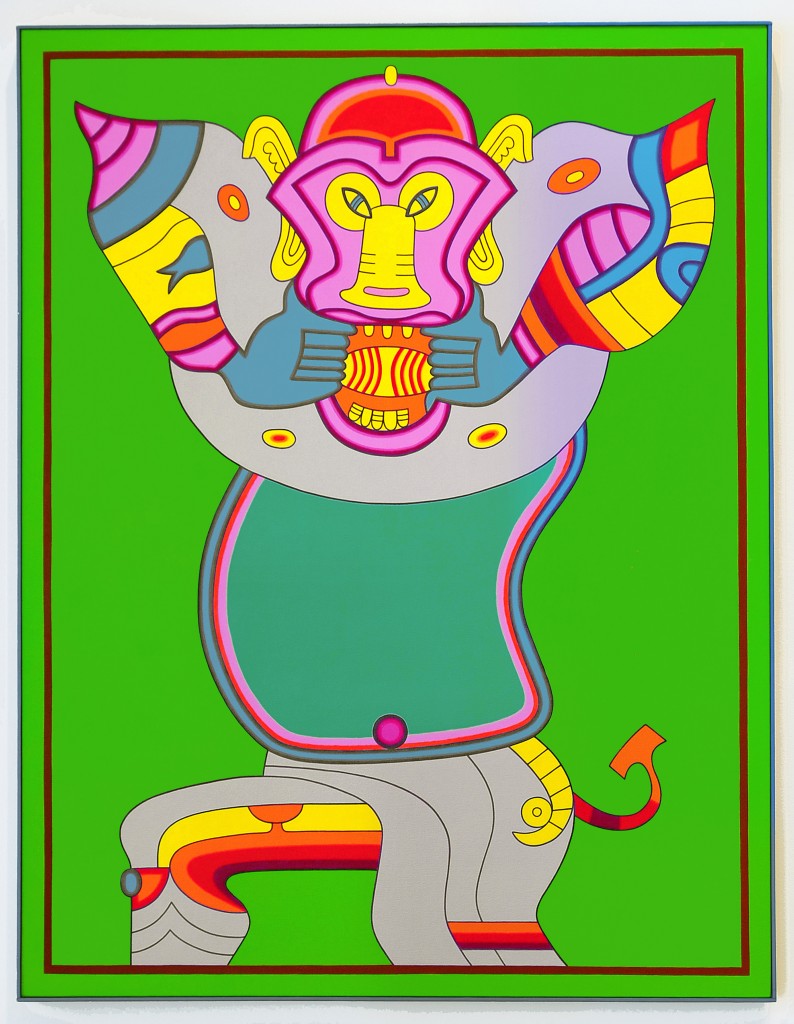 A new exhibition at the
Newcomb Art Museum of Tulane
in New Orleans presents new work by
KAWS
, alongside pieces from his collection by two artists, Chicago-based Karl Wirsum and Japan-based Tomoo Gokita (featured
March, 2015
).
"Artists like KAWS surround themselves with works they deem interesting and instructive—even critical—to spark their own creativity," noted museum director Mónica Ramírez-Montagut. "Their collections are as much a source of personal delight as they are a professional tool for informal study and examination, and a site for the ongoing exchange of ideas."
For KAWS, collecting means living with artworks for his enjoyment and furthering a professional dialogue. "I think of collecting like building a library I can access and reference 24/7. I collect firstly for personal daily enjoyment but I also collect to fully comprehend as well as support the world I work and live in. Ultimately for me, understanding art and artists leads you to other art and artists. It's a never-ending conversation, and it's exciting."
While the three artists' works in this exhibition have few formal associations, KAWS as the collector, sees commonalities underlying Wirsum's whimsical and brightly colored figures, Gokita's sleek grayscale faceless portraits, and his own meticulous, brightly-colored paintings. Ramirez-Montagut explains, "This exhibition is a lyrical exercise in exploring the works' points of contact as perceived by KAWS, despite their seeming dissimilarities. The viewer comes to see these artists' mutual appreciation for popular culture, irreverent iconographies, humor, and impeccable craftsmanship together with a shared use of strong graphic forms that evoke visceral reactions."
The exhibition features 17 works by KAWS including his sculptures and shaped canvases referencing pop-culture characters and COMPANION (PASSING THROUGH), a sixteen-foot-tall sculpture in the Newcomb Pottery Garden that employs several of the artist's signature motifs such as its allusion to childhood characters and its inflated skulls with gloved hands covering its face. Also comprising the show are 26 works by Karl Wirsum including drawings, paintings, and sculptures from 1968 to 2011, as well as 9 faceless portraits and one sculpture by Tomoo Gokita.
A Shared Space: KAWS, Karl Wirsum, and Tomoo Gokita
Newcomb Art Museum of Tulane
New Orleans, LA
On view: September 9, 2015 – January 3, 2016